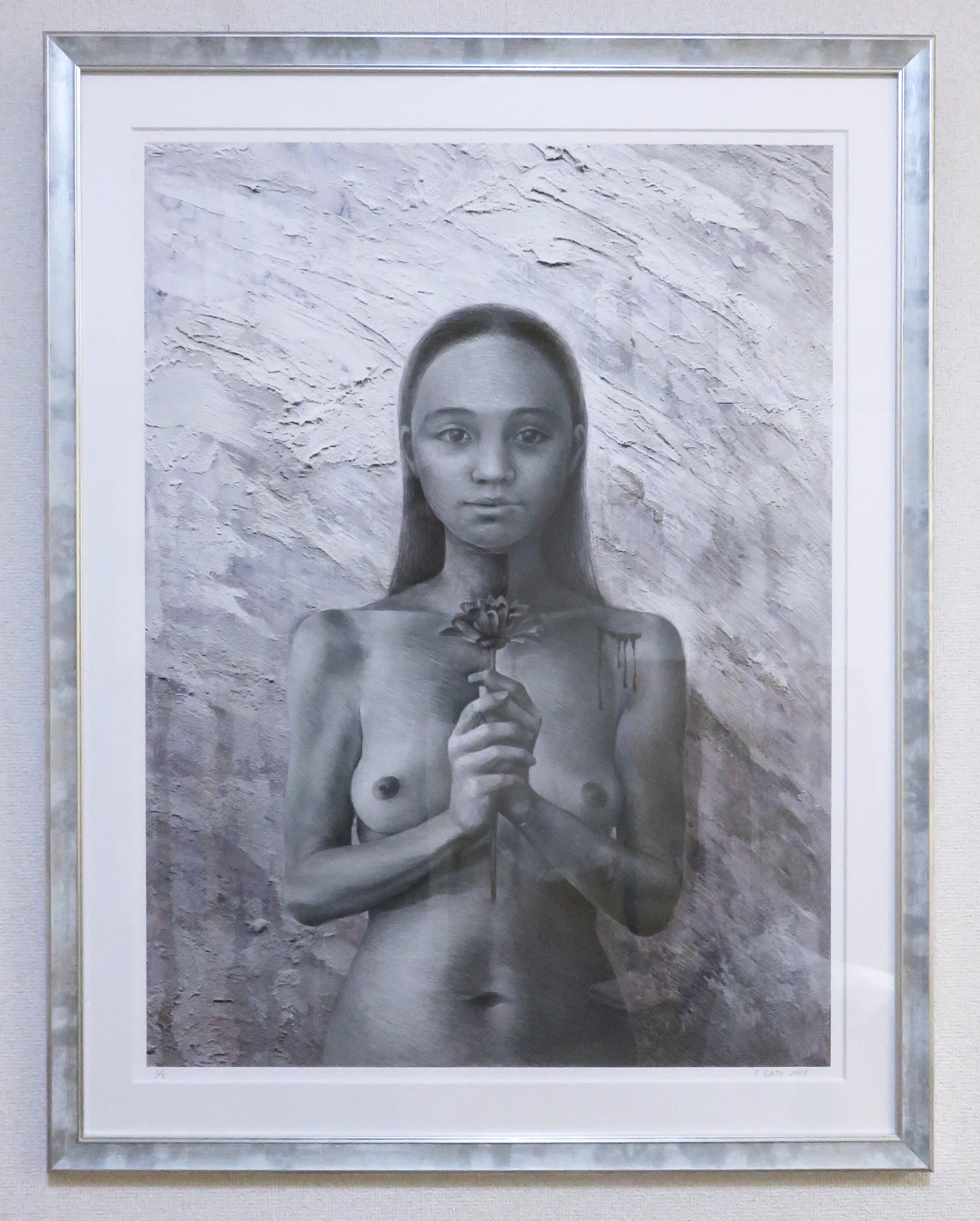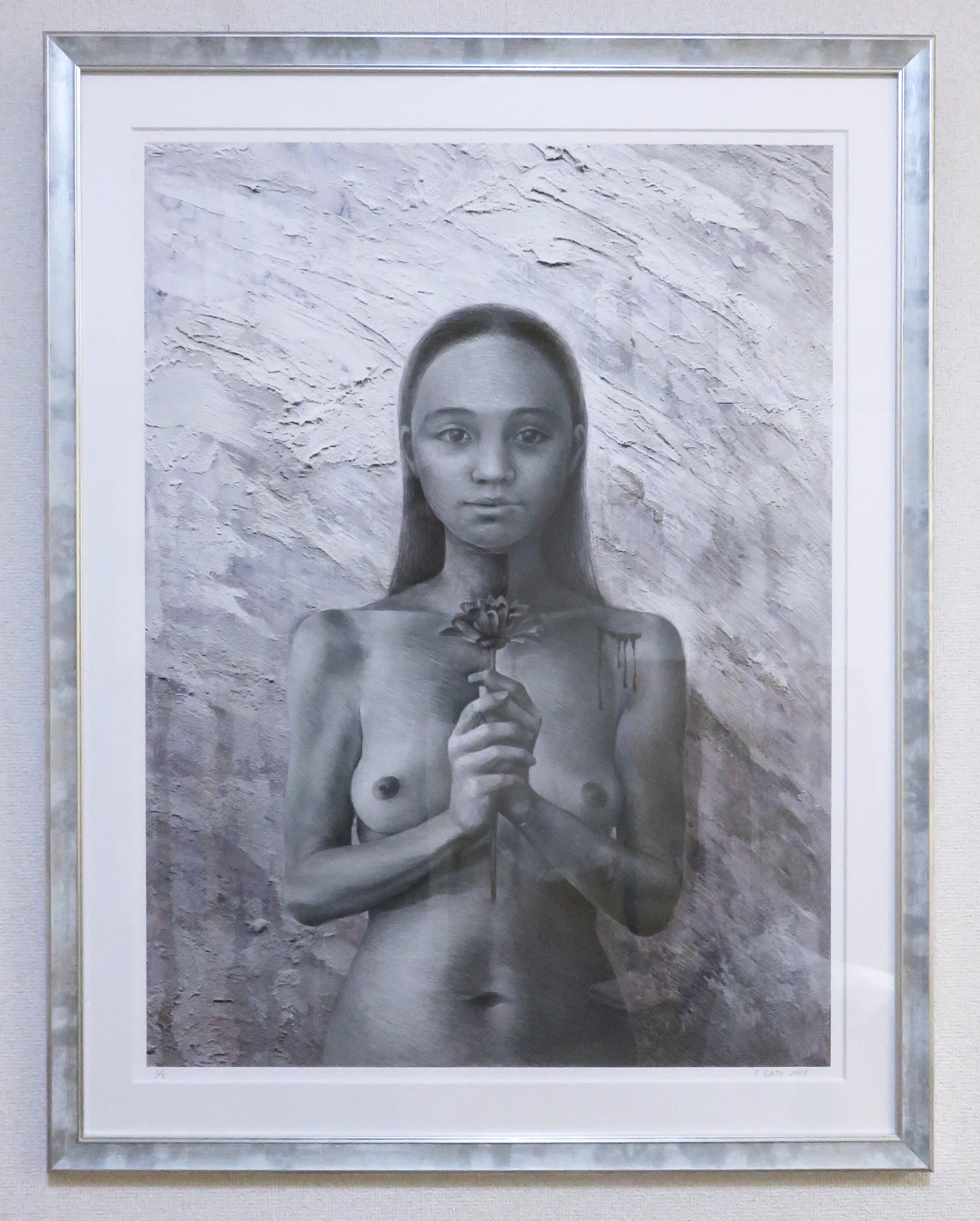 制作年 2015年
デジタルプリント(色鉛筆・アクリル絵の具・CG/紙)
作品サイズ:57.8cmx 77cm
額サイズ:69cm×89cm
エディション:5

Production year 2015
Digital print (colored pencil, acrylic paint, CG / paper)
Image size: 57.8cmx 77cm
Frame size: 69cm × 89cm
Edition: 1/5
*Tax included.
*Additional shipping charges may apply, See detail..

About shipping fees
The shipping fee for this item varies by the shipping method. Customers can choose the shipping method at time of purchase.
ゆうパック(80)

3辺合計80cm以内の荷物

Regional setting

ゆうパック(100)

3辺の合計が100cm以下の荷物

Regional setting
*Japan domestic shipping fees for purchases over ¥50,000 will be free.
傷が遺したもの。
「思春期」をテーマにした連作。「妬」が傷を象徴するのに対し、「愛」は祈りの象徴だ。希望の見えない日々の中で、彼女は「妬み」によって傷つけられたものが、回復することを願っている。細かく描写した少女の顔と荒々しく塗り重ねるマチエールの背景で、純粋な願いと激しい感情を対比させた。「妬」「愛」の連作は、少女の「傷と祈り」という精神世界に着目しており、具体的な背景を描かず、色彩を抑えて、現実感を削ぎ落とした。結果、見る人に絶望感を与えてしまったが、一歩踏み込んで人の心を描くことに成功した記念すべき作品になった。