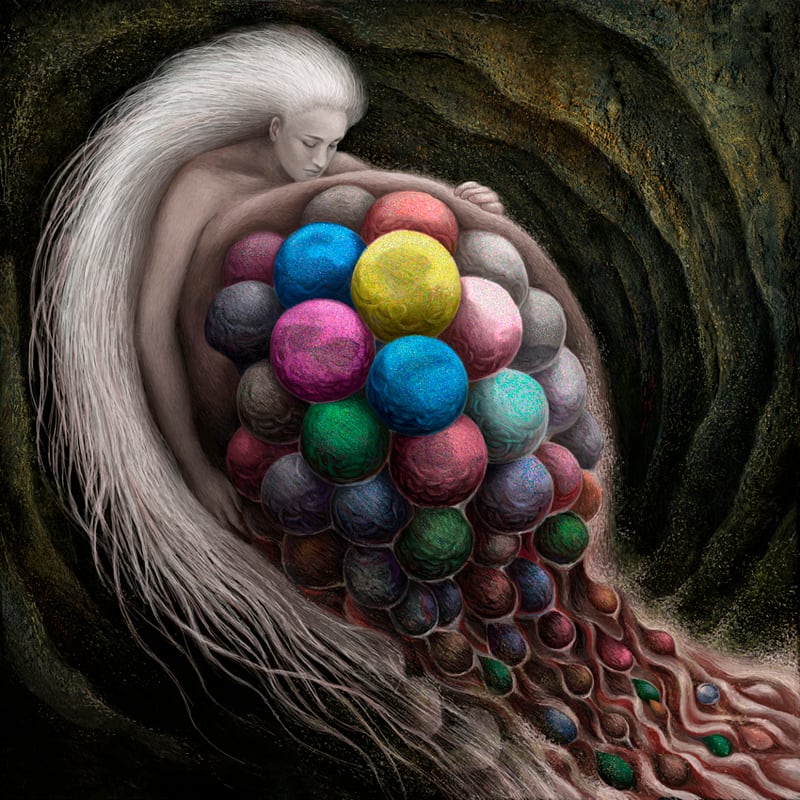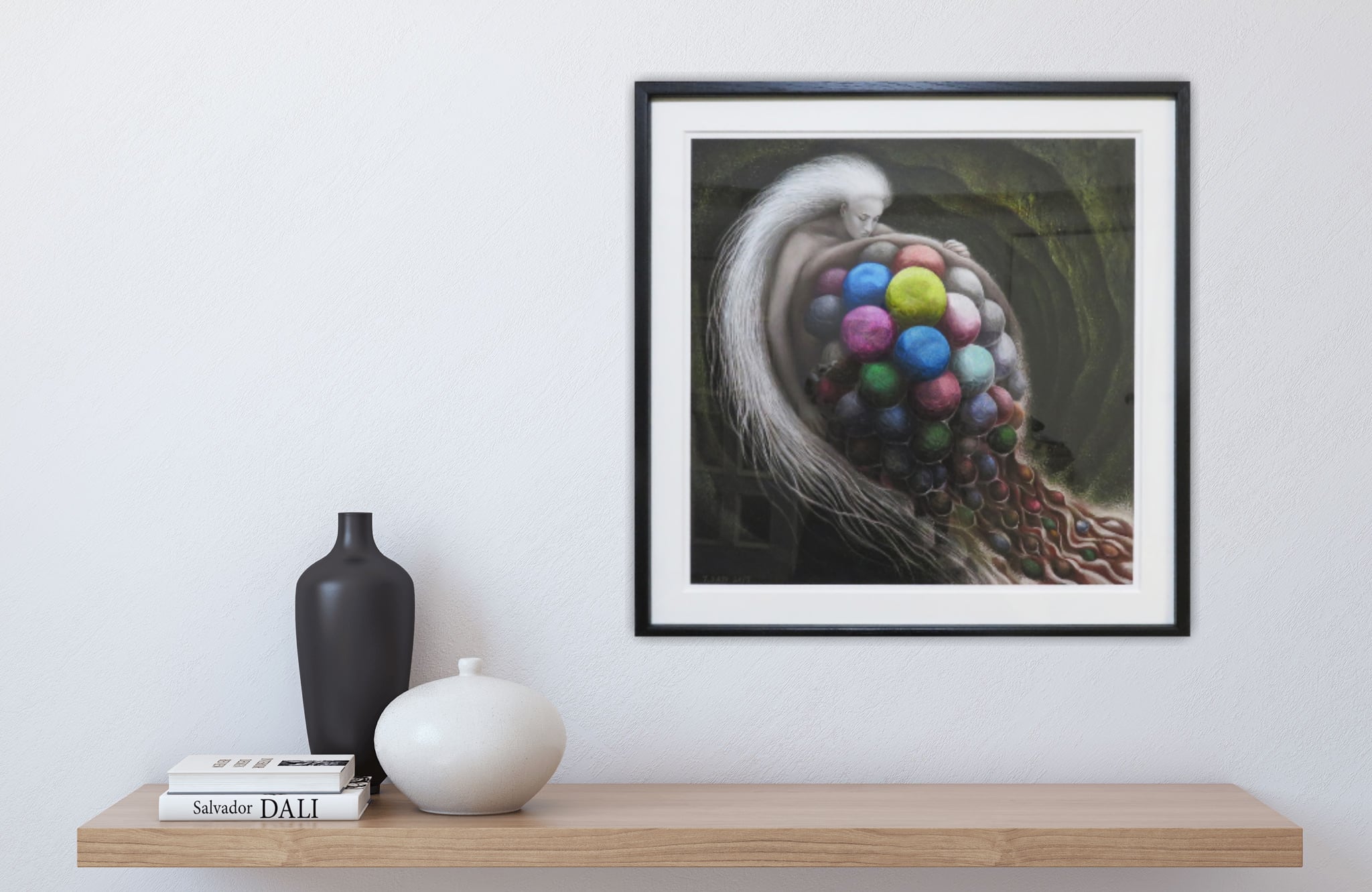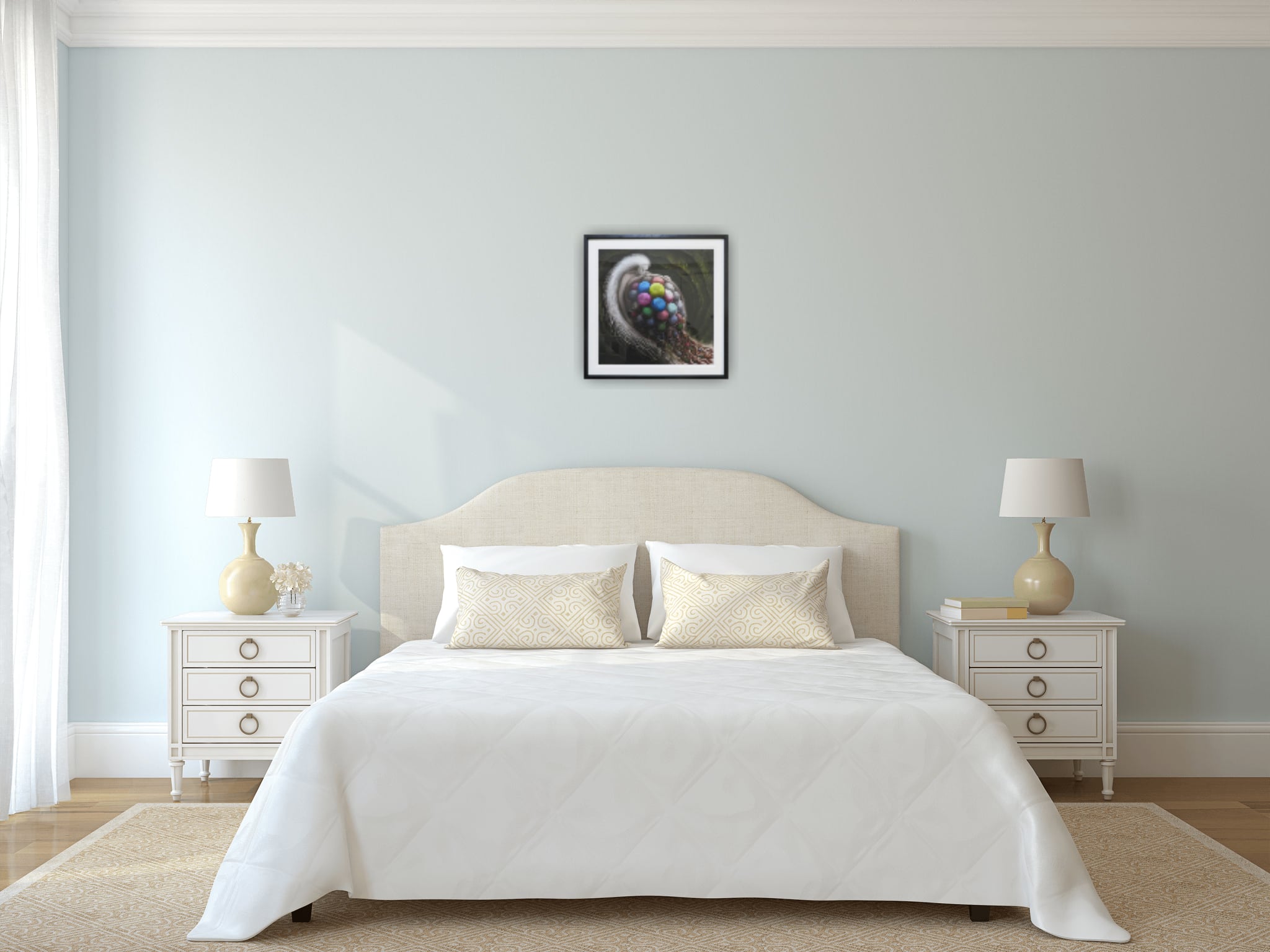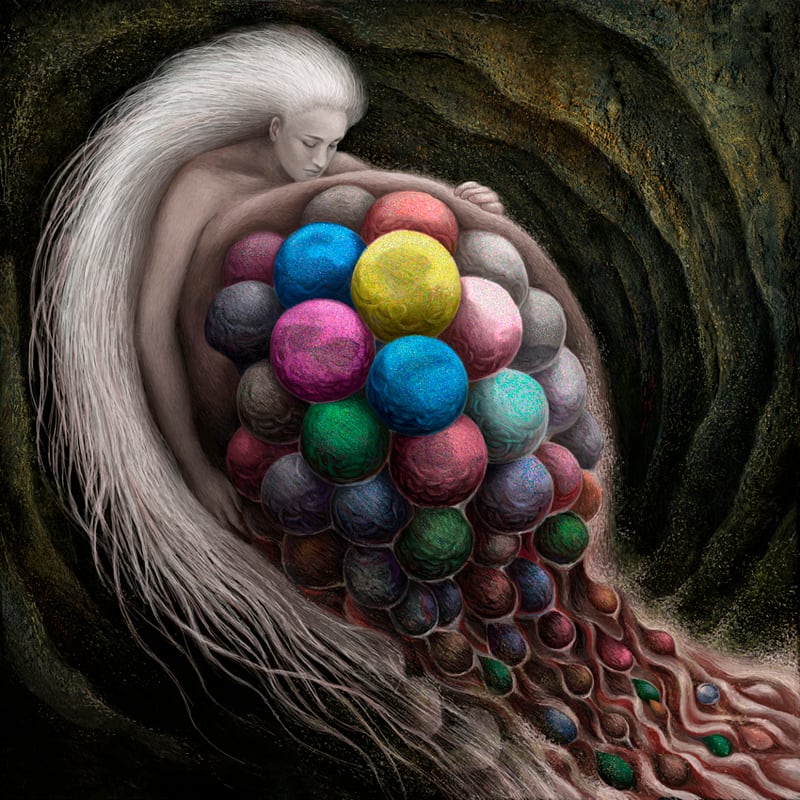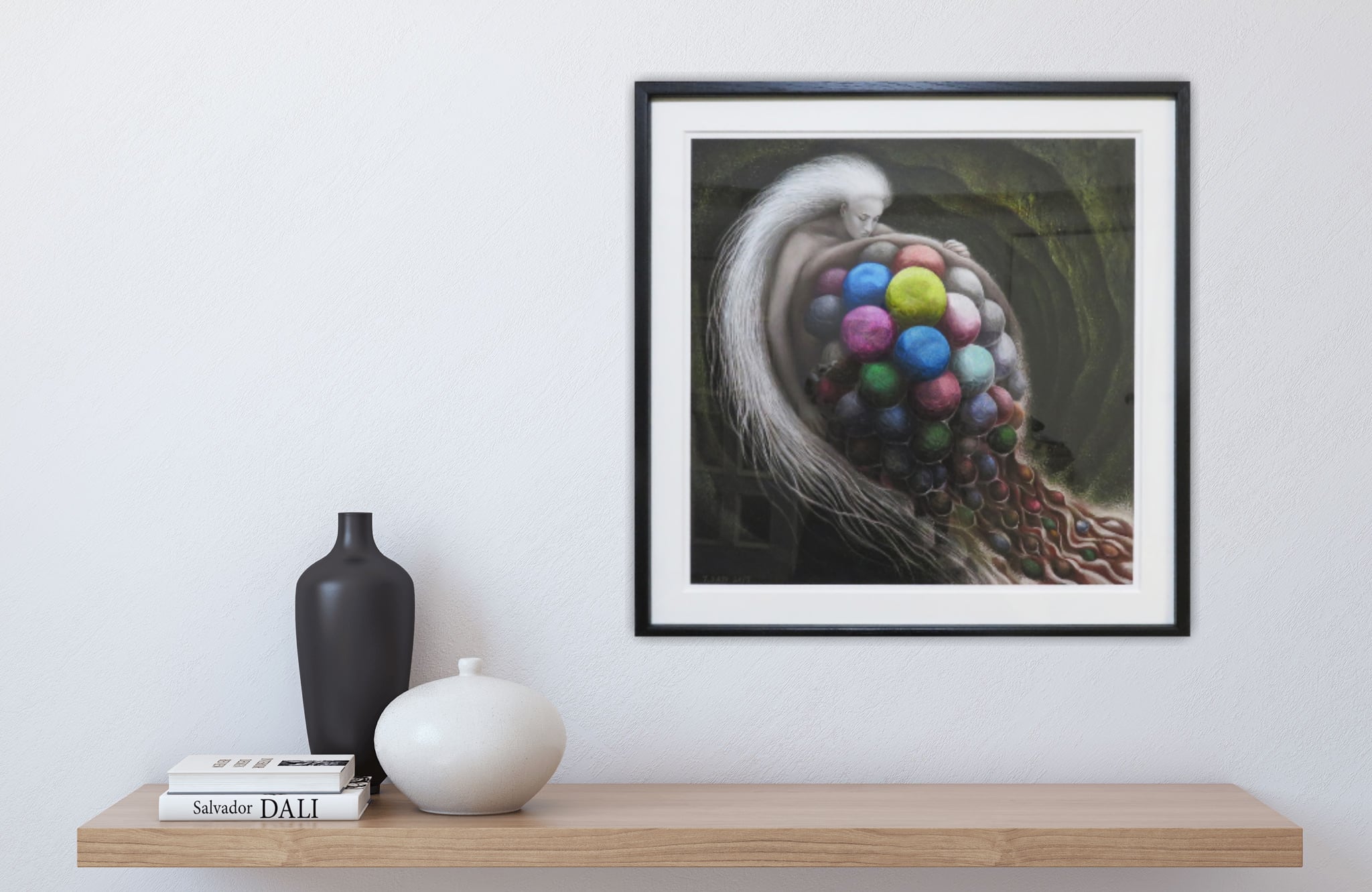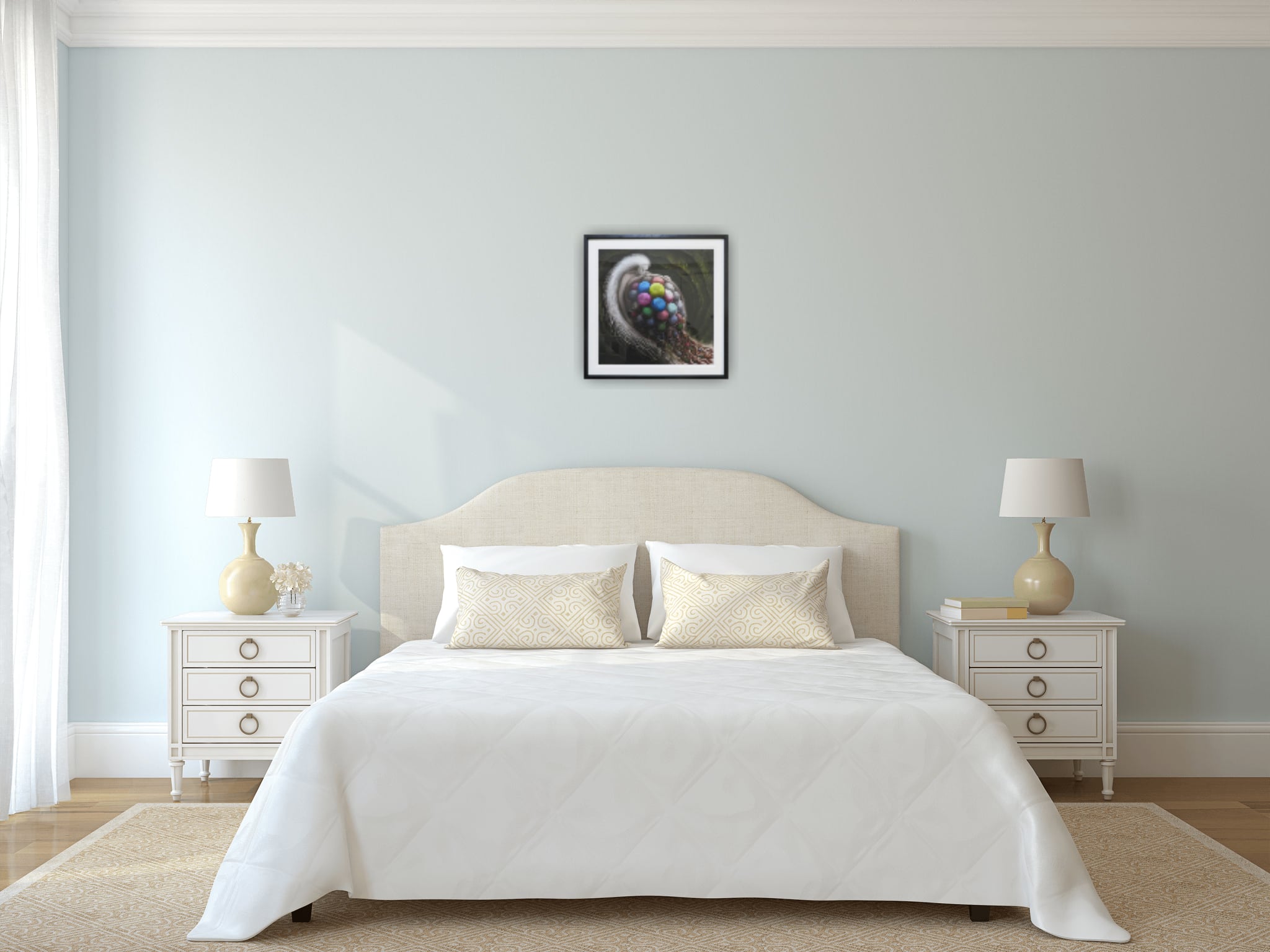 制作年 2017年 
ミクストメディア(色鉛筆・アクリル絵の具・CG/紙)
本体サイズ:41.8×41.8cm
額サイズ:51.8×51.8cm
エディション:1

Production year 2017
Mixed media (colored pencil, acrylic paint, CG / paper)
Image size: 41.8cm × 41.8cm
Frame size: 51.8cm × 51.8cm
Edition: 1
*Tax included.
*Additional shipping charges may apply, See detail..

About shipping fees
The shipping fee for this item varies by the shipping method. Customers can choose the shipping method at time of purchase.
ゆうパック(80)

3辺合計80cm以内の荷物

Regional setting

ゆうパック(100)

3辺の合計が100cm以下の荷物

Regional setting
*Japan domestic shipping fees for purchases over ¥50,000 will be free.
創造と破壊。
暗闇の中で女性は、腹を破らんばかりに溢れ出てくる五色玉の痛みに耐えています。この五色玉は感情です。経験したことのない感情が湧き出ては消え、彼女を混乱させています。暗闇は、彼女が誰の助けも借りられない困難の中にいることを表しています。

毎日湧き上がっては消えていく痛みは忌み嫌うべきものではなく、やがて、かけがえのない美しさを持っていることに気づきます。
彼女は、この痛みが新しい価値観や生き方に導いていくことを知ります。だから、ただ耐えて、その時を待っているのです。