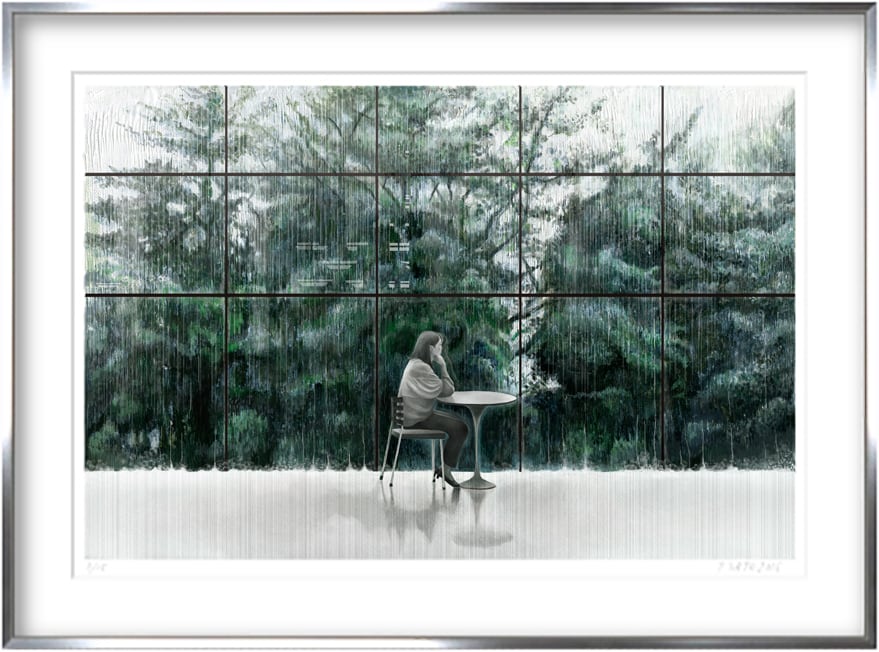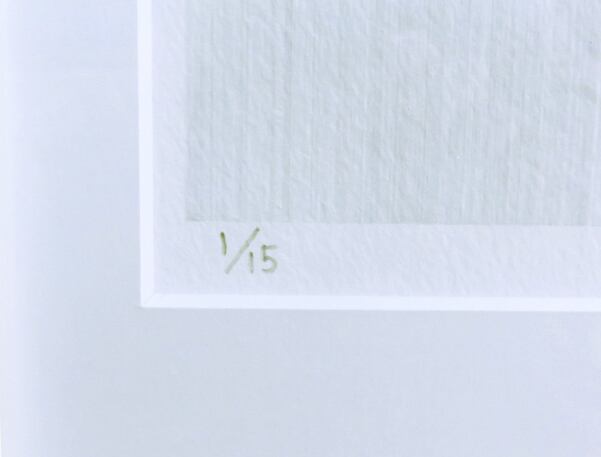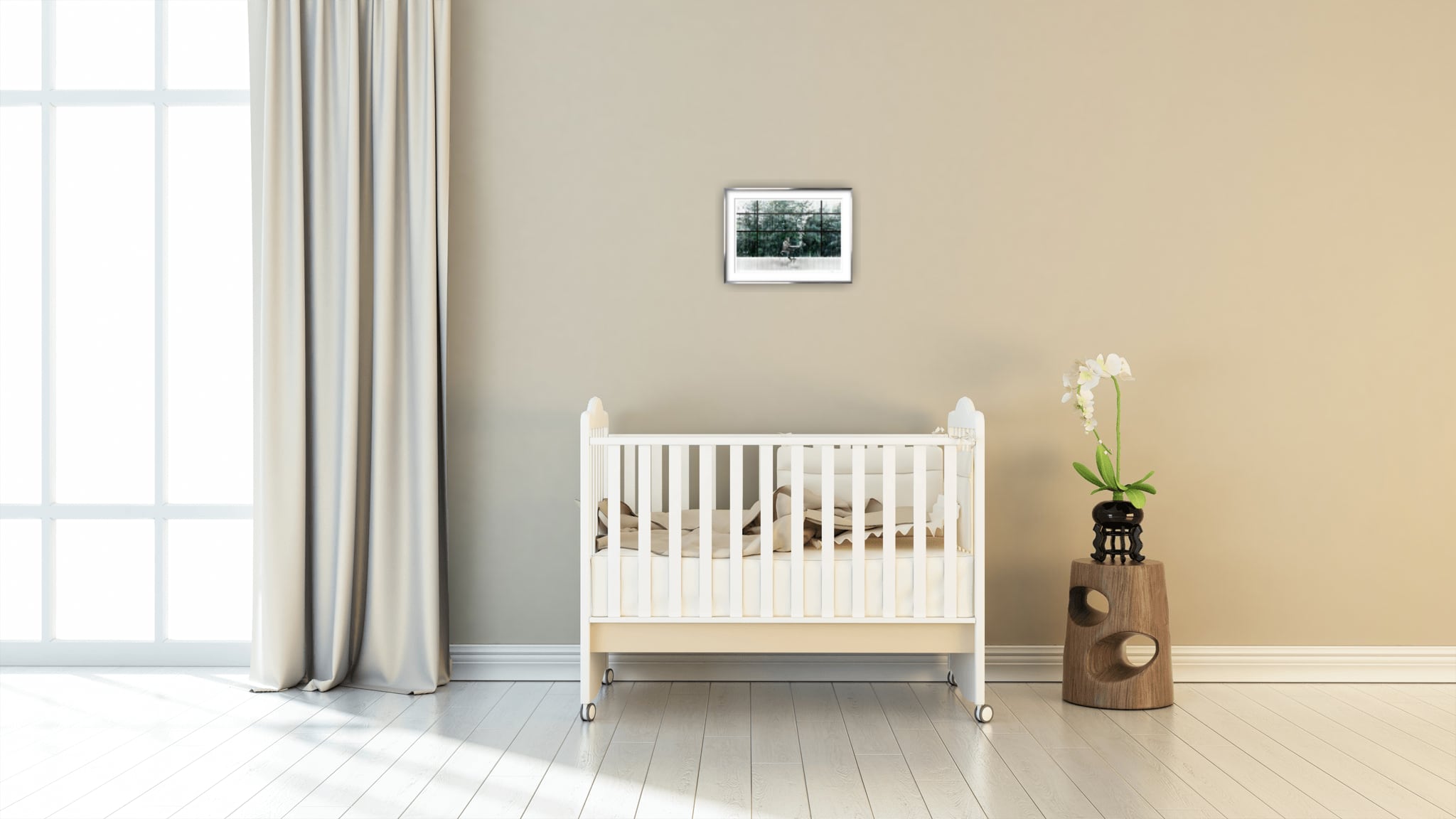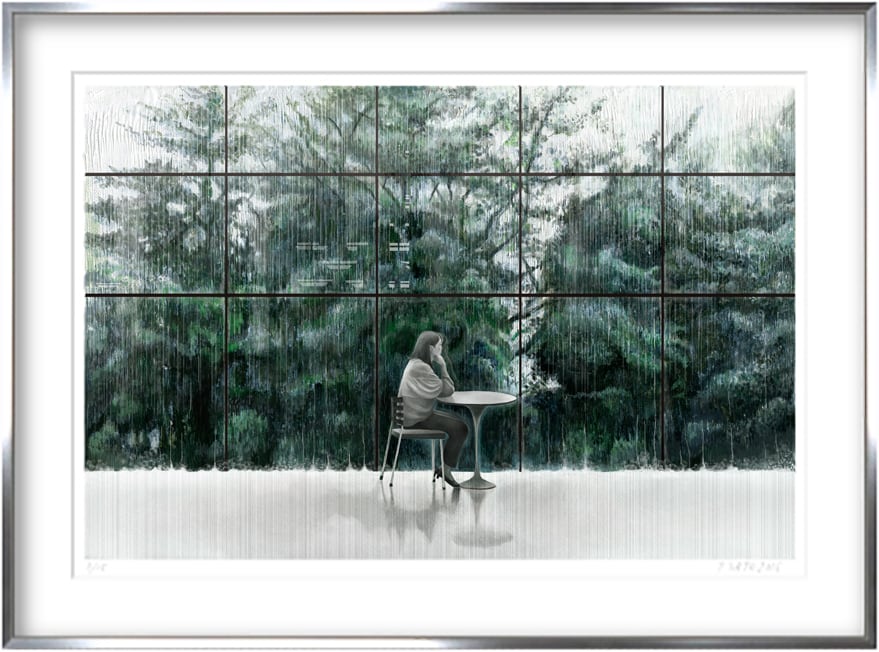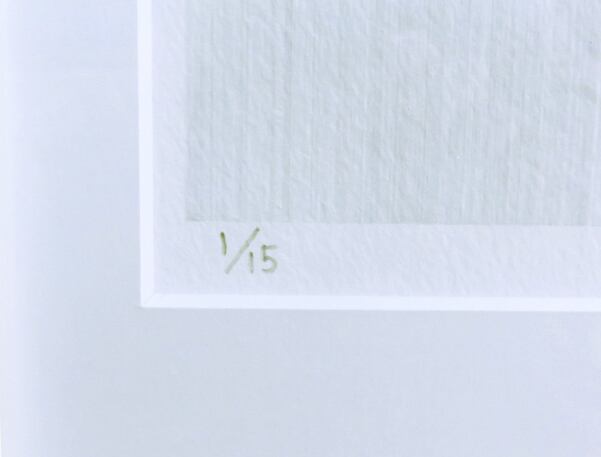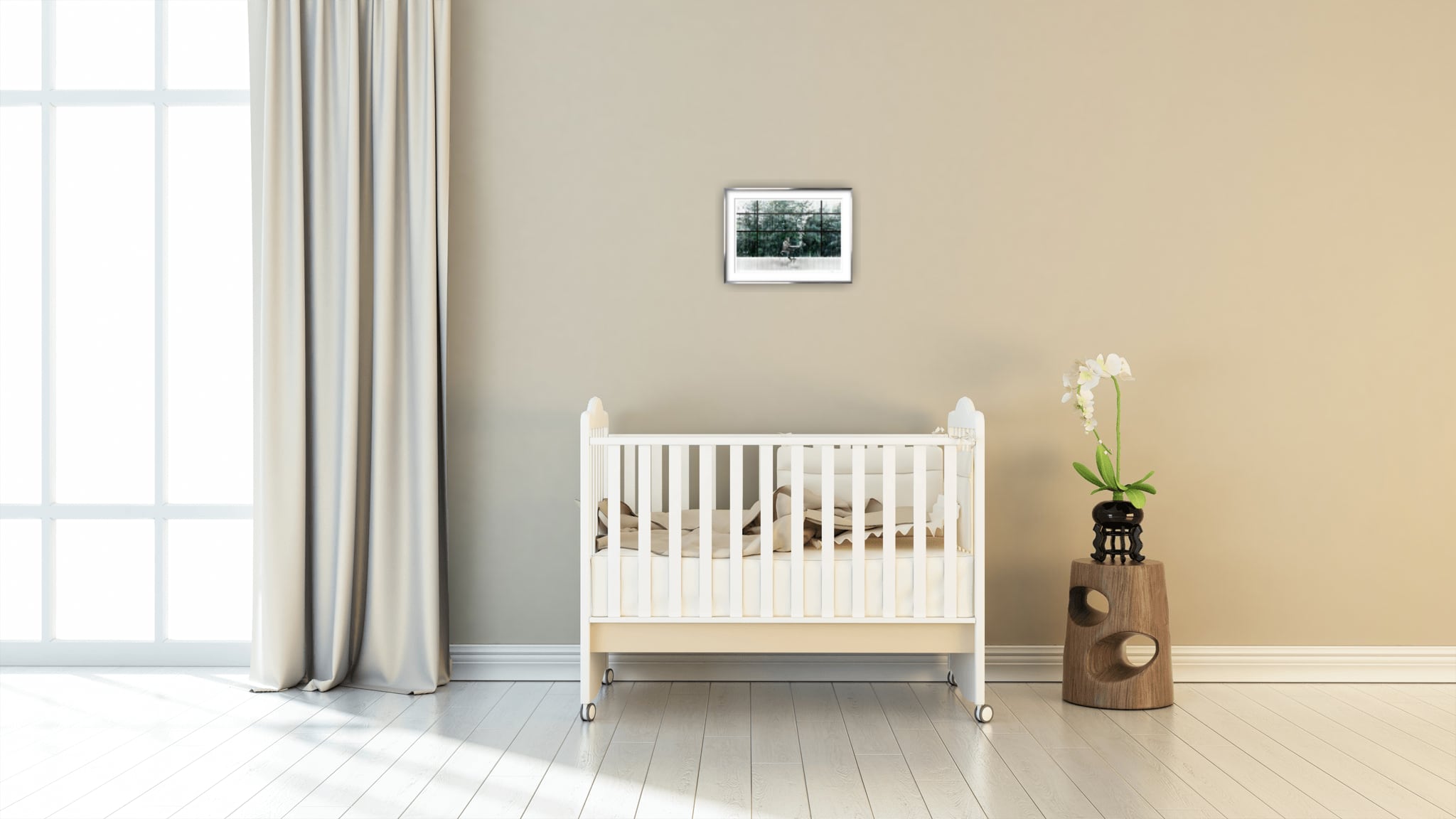 制作年 2016年
デジタルプリント(色鉛筆・アクリル絵の具・CG/紙)
作品サイズ:23.3cmx 35.1cm
額サイズ:32.0cmx 43.3cm
エディション:2/15
※受注制作品のため、発送まで5〜7日頂きます。

Production year 2016
Digital print (colored pencil, acrylic paint, CG / paper)
Image size: 23.3cmx 35.1cm
Framed size: 32.0cmx 43.3cm
Edition: 2/15
* The production is after/to order and the shipping takes 5-7 days.
*Tax included.
*Additional shipping charges may apply, See detail..

About shipping fees
The shipping fee for this item varies by the shipping method. Customers can choose the shipping method at time of purchase.
*Japan domestic shipping fees for purchases over ¥50,000 will be free.
豊潤な時間。
東京の隅田川沿いにある大きな病院のロビーは、高い天井、白い壁、ガラス張りの窓の向こうには豊かな緑が見え、とても寛げる空間です。
仕事の合間に、私はロビーの一角にある小さなテーブル席に腰掛けてティーブレイクをしました。

6月の灰色の空から細かい雨が降り、緑を濡らしていました。
タイムテーブルに追われるように歩いてきた私は、一瞬この雨音に日常を遮断された気がしました。

さらさらという雨音は心の刺や疲れを洗い流していきました。
そして、緑たちの静かな呼吸が聞こえてきて、私は耳を澄ましました。

身体中の感性が開いていく、とても、豊潤な時間でした。