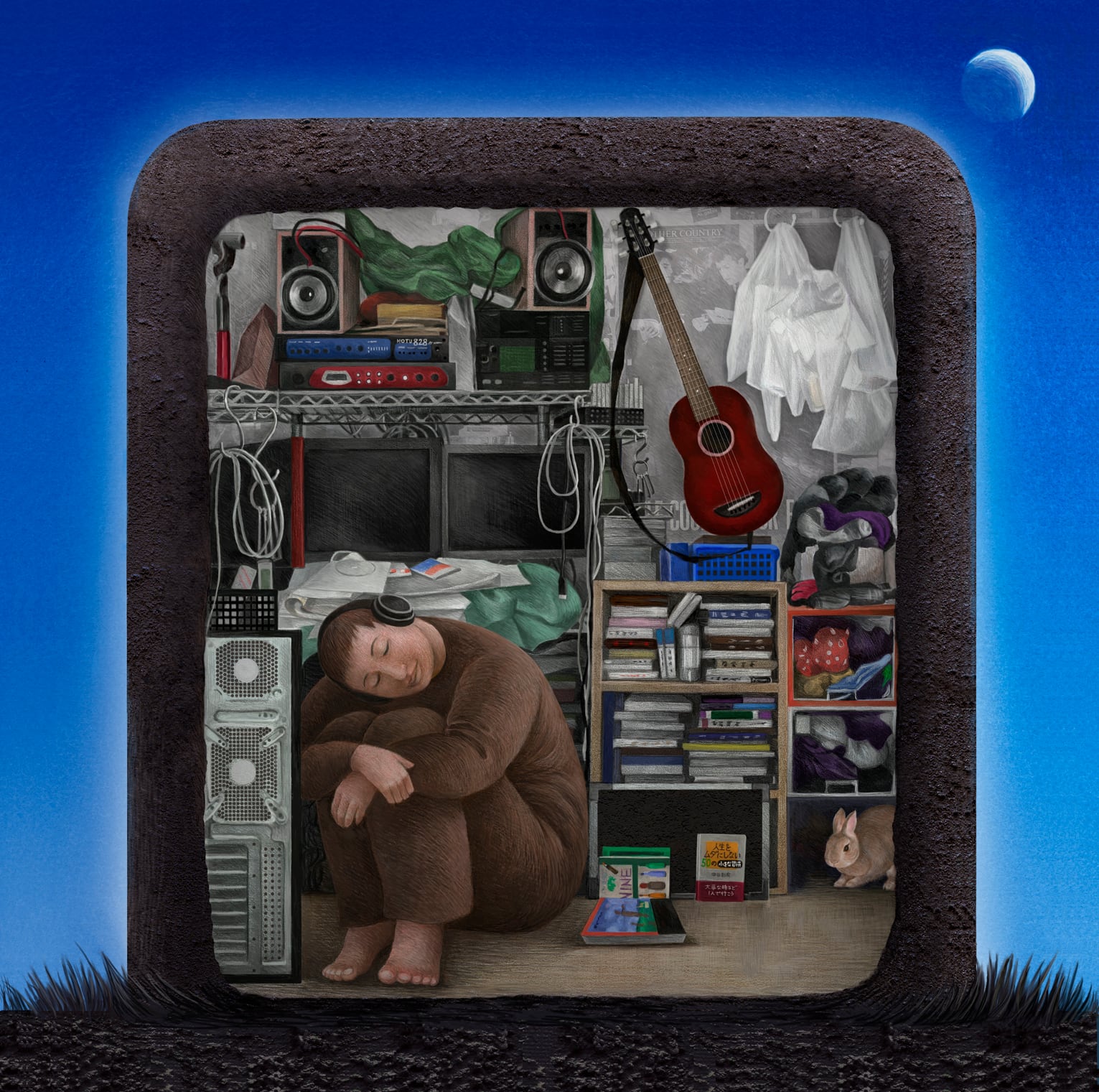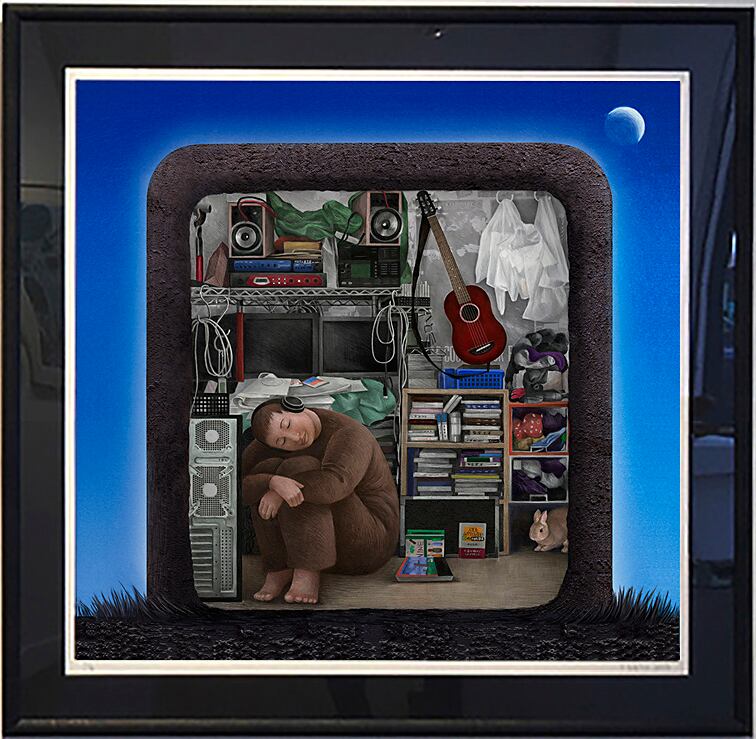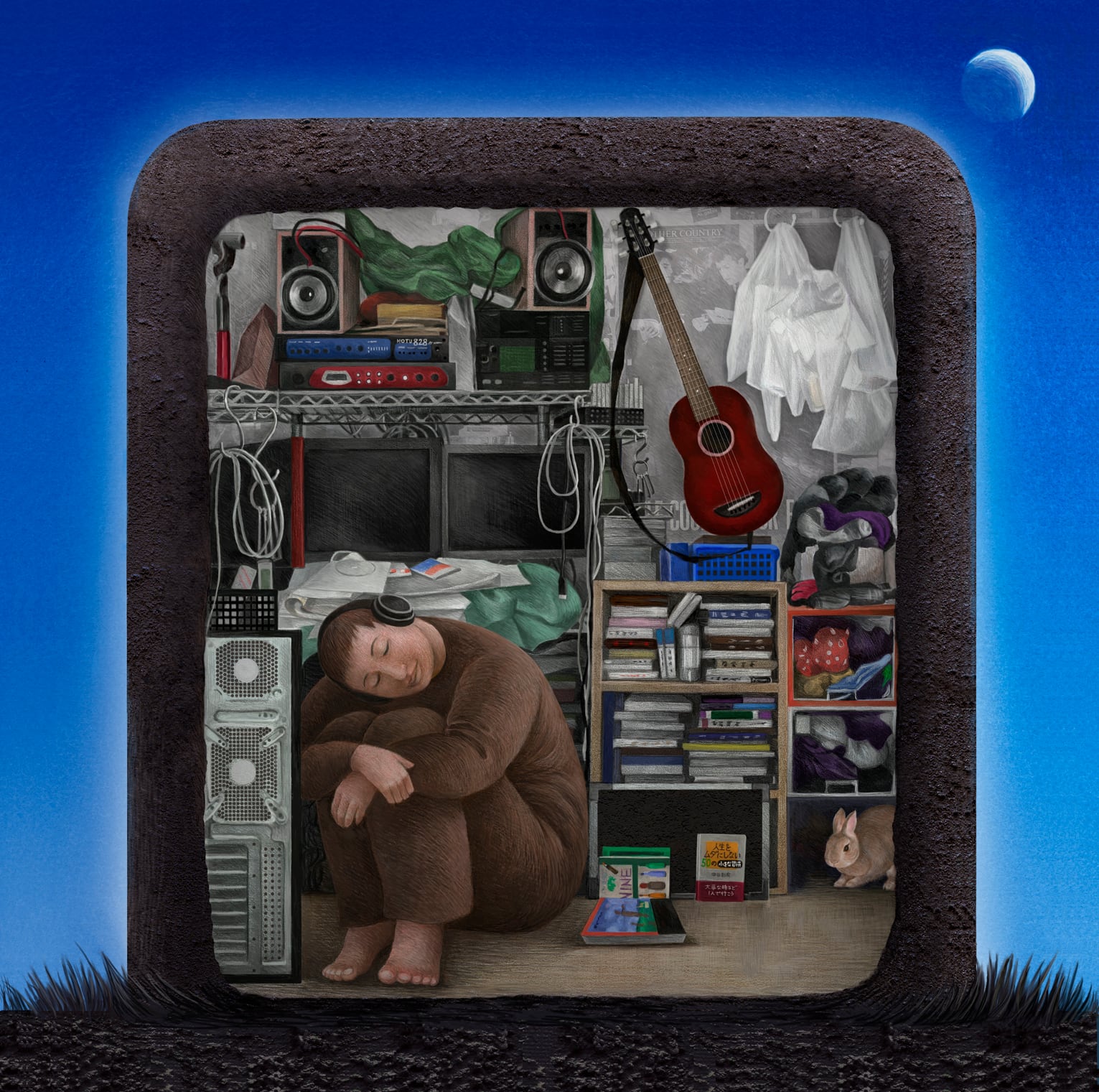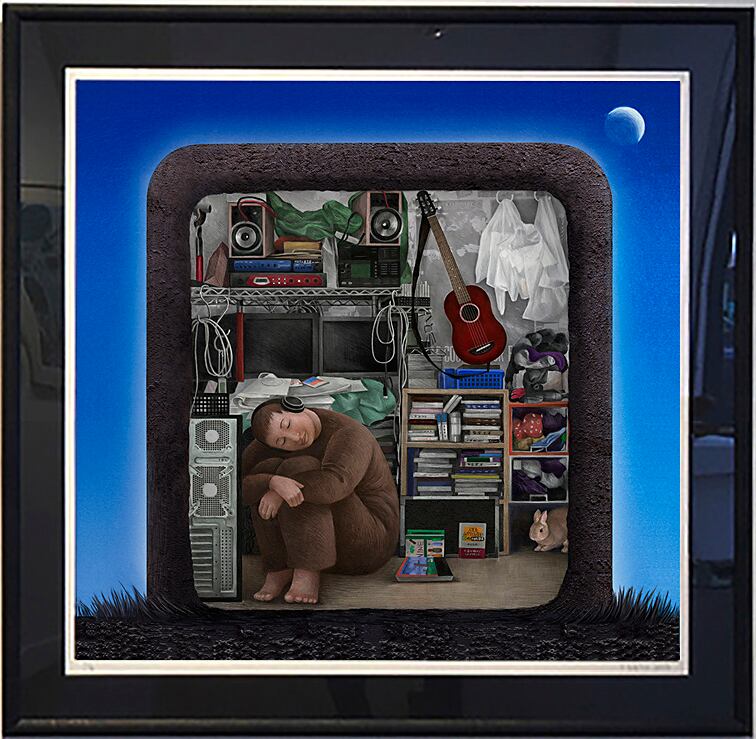 制作年 2013年
ミクストメディア(色鉛筆・アクリル絵の具・CG/紙)
作品サイズ:57.6cm x 58cm
額サイズ:72cm x 72cm
エディション:1/5

Production year 2016
Mixed media (colored pencil, acrylic paint, CG / paper)
Image size: 57.6cmx 58cm
Framed size: 72cmx 72cm
Edition: 1/5
*Tax included.
*Additional shipping charges may apply, See detail..

About shipping fees
The shipping fee for this item varies by the shipping method. Customers can choose the shipping method at time of purchase.
ゆうパック(80)

3辺合計80cm以内の荷物

Regional setting

ゆうパック(100)

3辺の合計が100cm以下の荷物

Regional setting
*Japan domestic shipping fees for purchases over ¥50,000 will be free.
題名の由来は、タロットカードの「隠者」。一言で表すなら「引きこもって考える人」。
社会が突きつける現実と、内側から起こる欲求が衝突する時、一度その場を離れて心を整理したくなる。「引きこもり」は、外界の刺激を遮断することで、傷つくことから身を守っている。

「隠者」は、「戦士」とともに、孤独な人だ。「戦士」は未来に向かって力を蓄えているが、「隠者」は、周囲の刺激から逃避している。
小さな彼の部屋を夜の静寂が包み、隠者の顔は穏やかだ。ひと時でも平和が得られるなら、安らいで欲しい。疲れているなら充分に心を癒してほしい。そしていつかその、孤独な部屋から出てきて欲しいと、願いながら描いた。