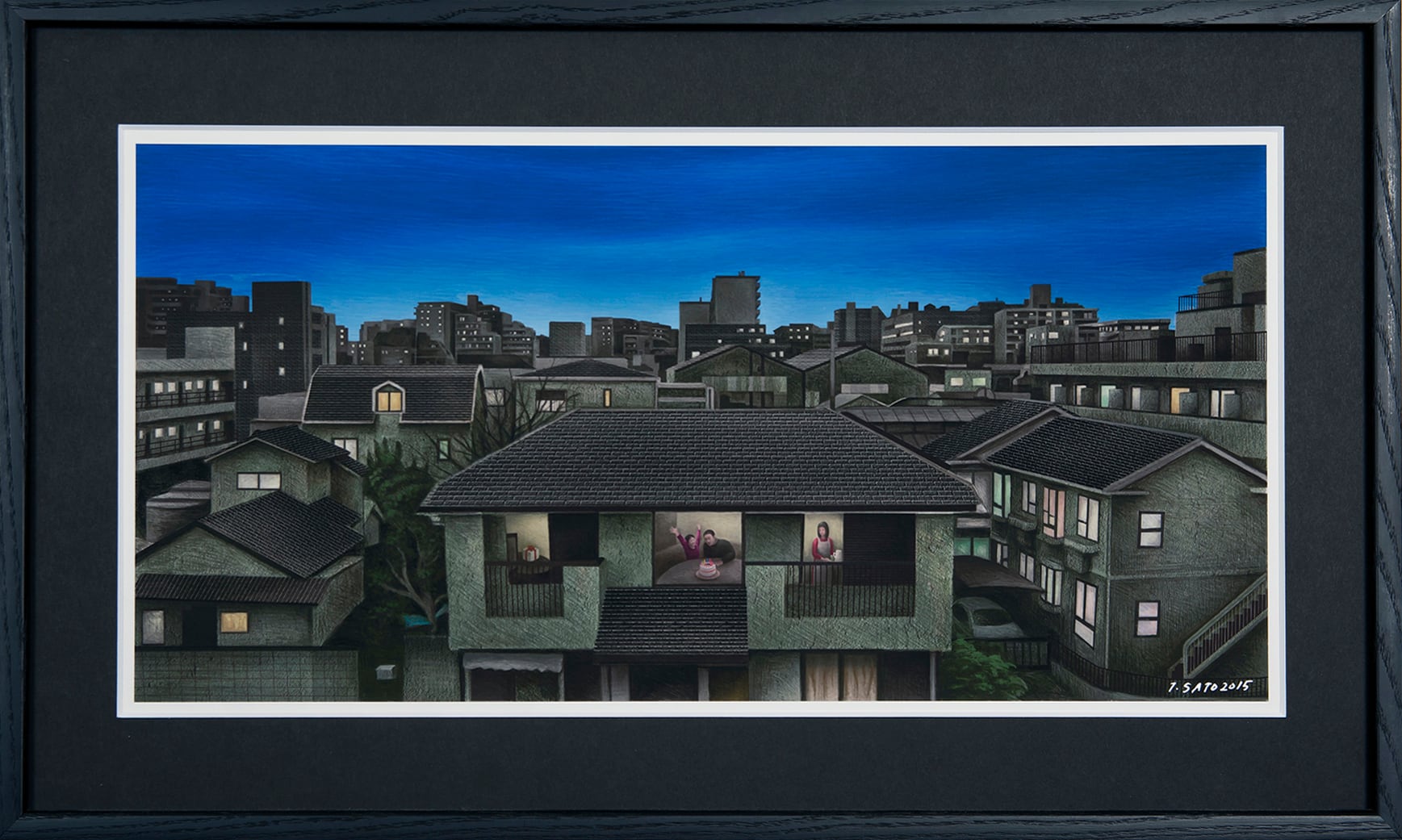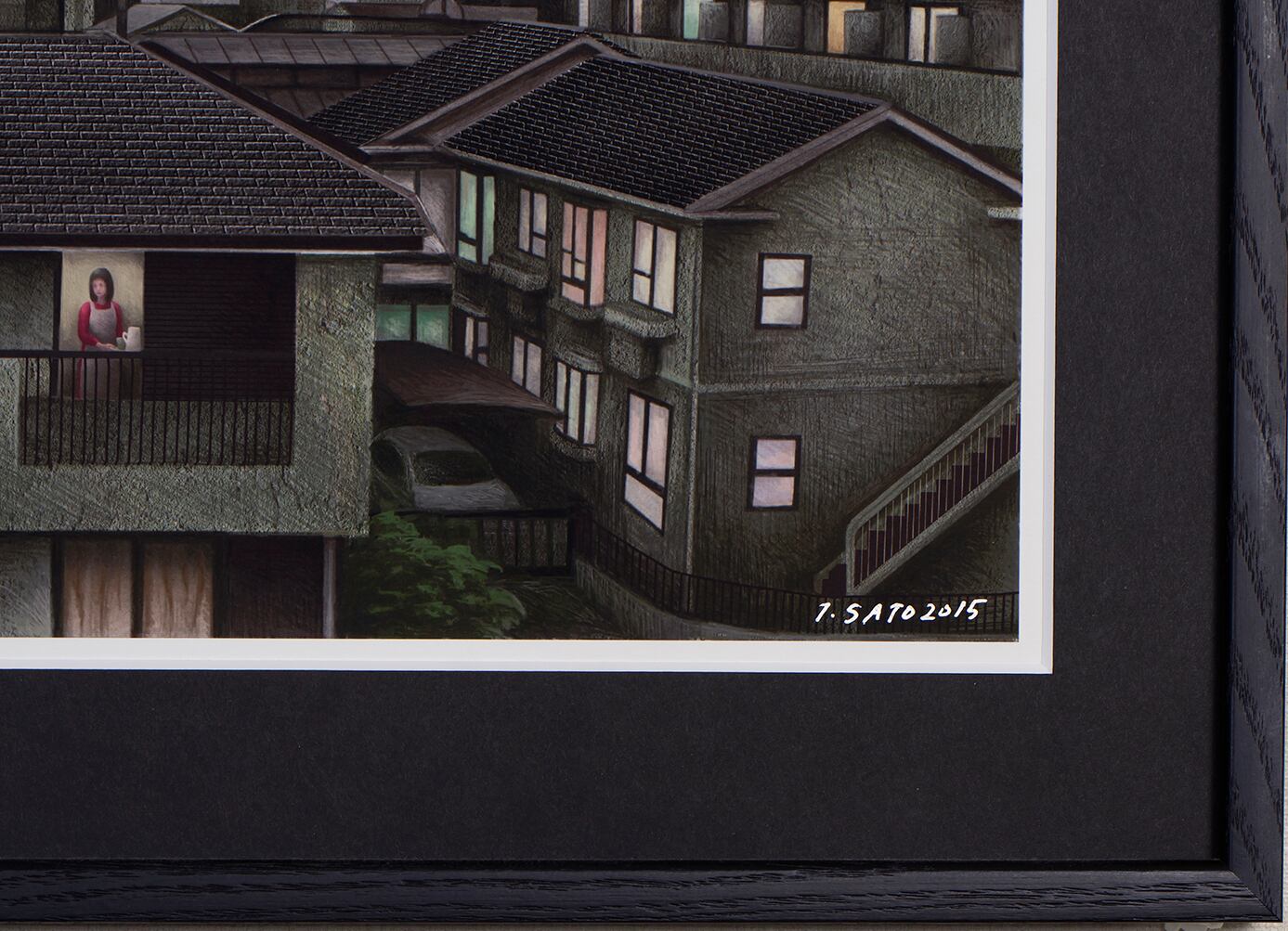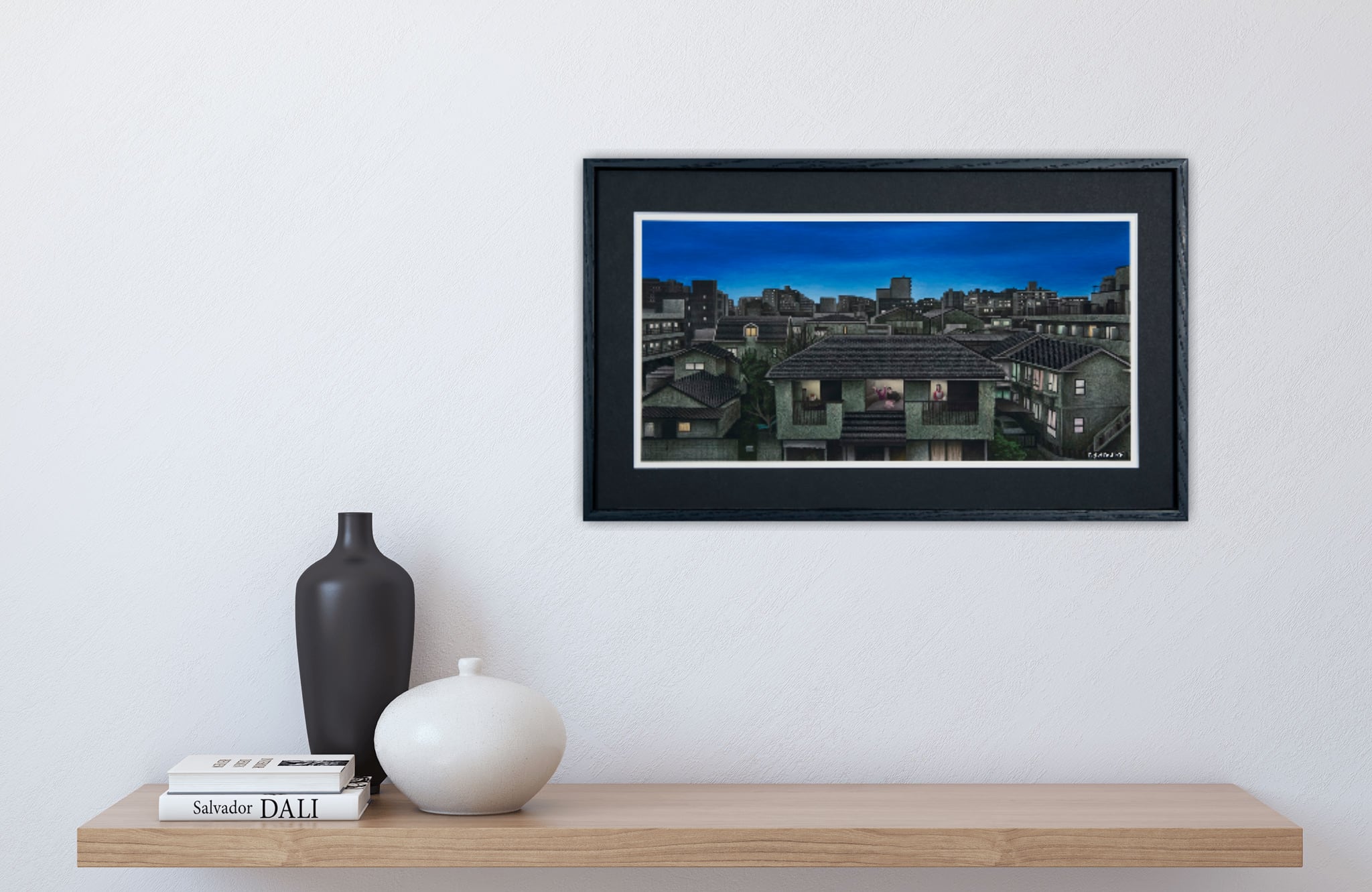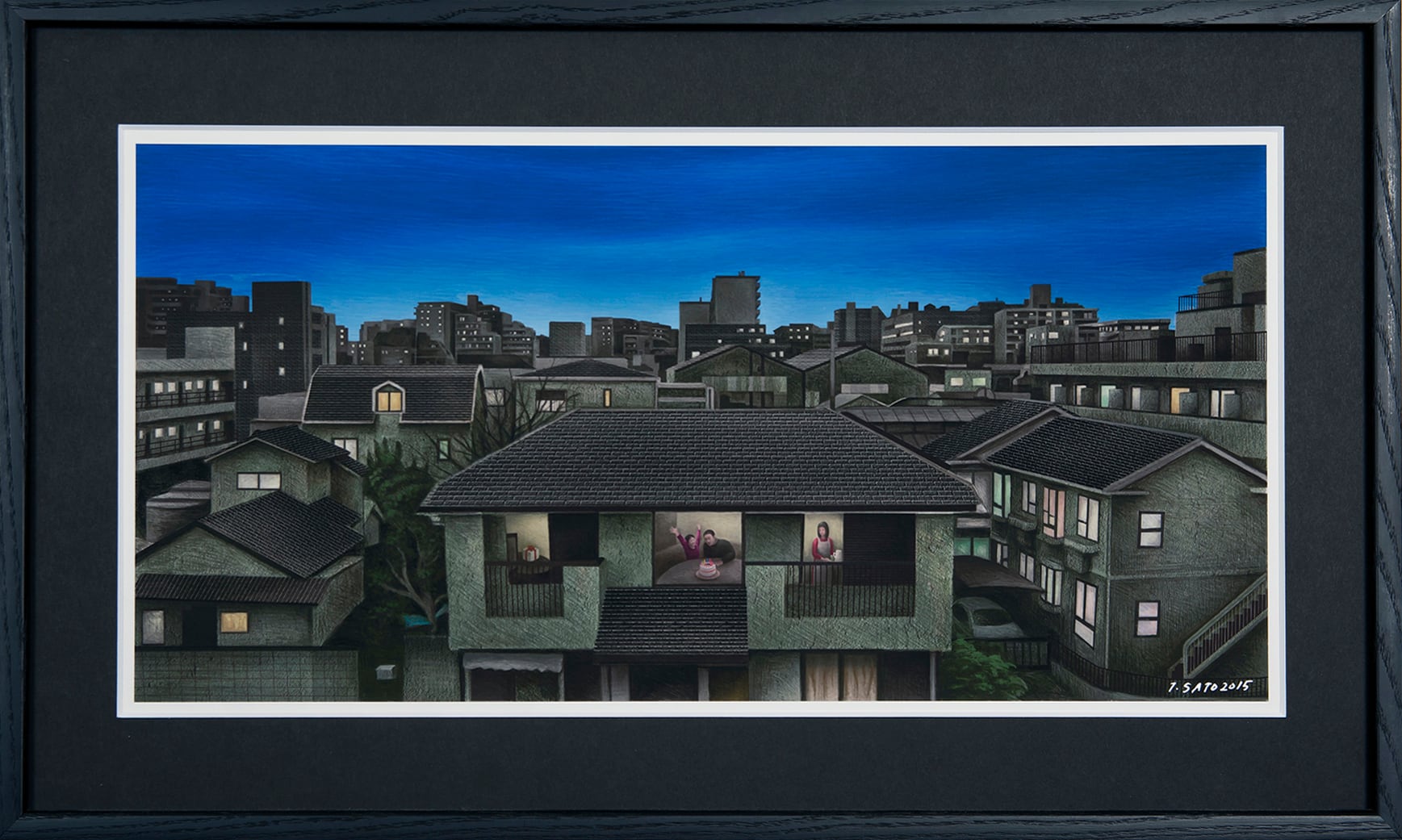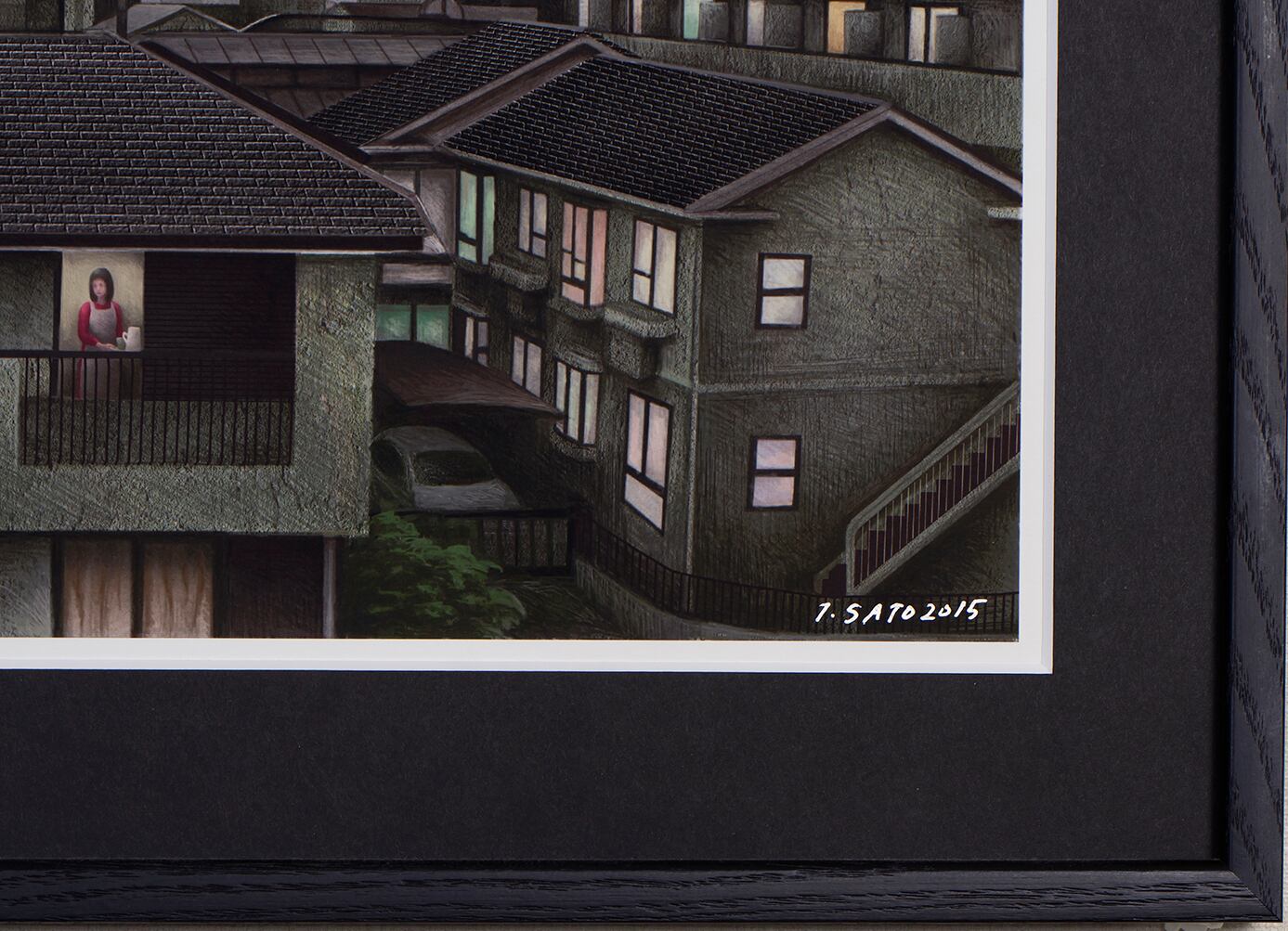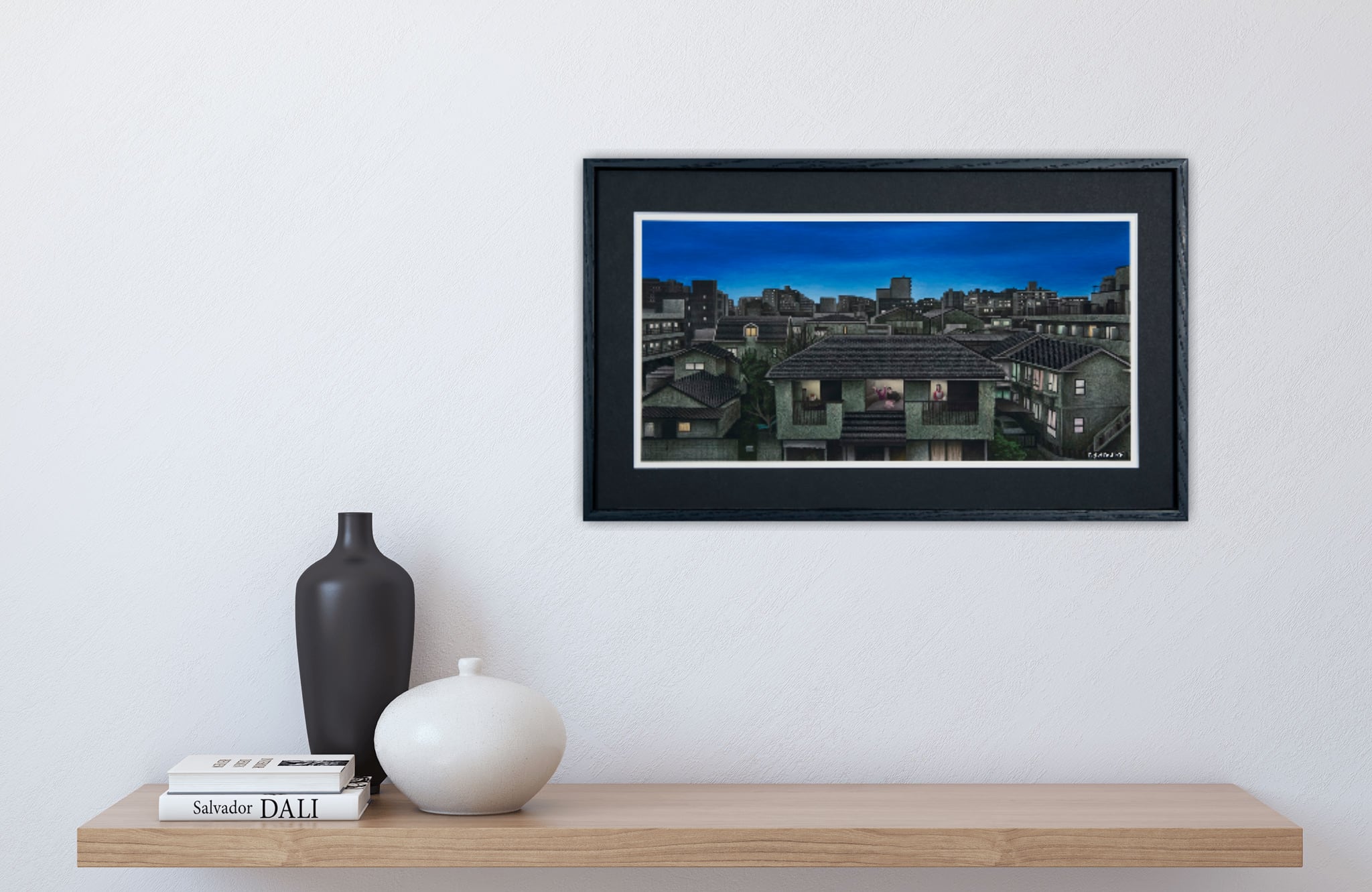 制作年:2015年
デジタルプリント(色鉛筆・アクリル絵の具・CG/紙)
本体サイズ:22.8m x 46.8cm
額サイズ:32.6 × 55.8cm
エディション:2/10 サイン有り
※受注制作品のため、発送まで5〜7日頂きます。
※額縁は変更する可能性があります。

Production year: 2015
Digital print (colored pencil, acrylic paint, CG / paper)
Image size: 22.8mx 46.8cm
Frame size: 32.6cm × 55.8cm
Edition: 2/10 Signed
* The production is after/to order and the shipping takes 5-7 days.
* Frame can be changed.
*Tax included.
*Additional shipping charges may apply, See detail..

About shipping fees
The shipping fee for this item varies by the shipping method. Customers can choose the shipping method at time of purchase.
*Japan domestic shipping fees for purchases over ¥50,000 will be free.
家。それは安らぐ場所。
日本の街は民家が寄せ集まっています。家と家の距離は近く、人々はそれぞれの居場所を守るために人との距離を測りながら生活しています。夜になると街はひっそりと夕闇に包まれ、民家の窓が明るく光り出します。家族はどんな団欒をしているのでしょうか、一日を労い明日への力を蓄える時間を素敵に過ごして欲しいです。