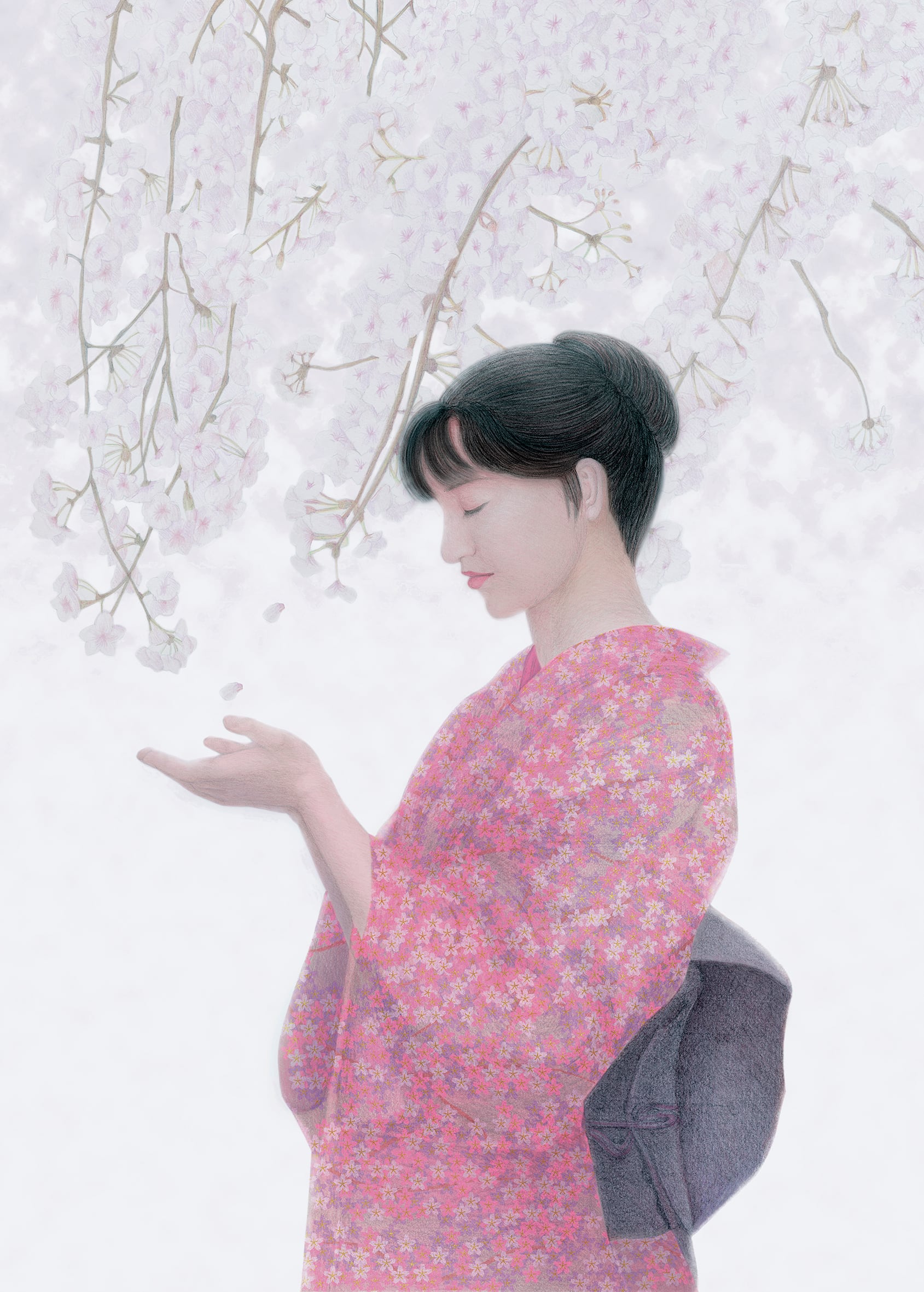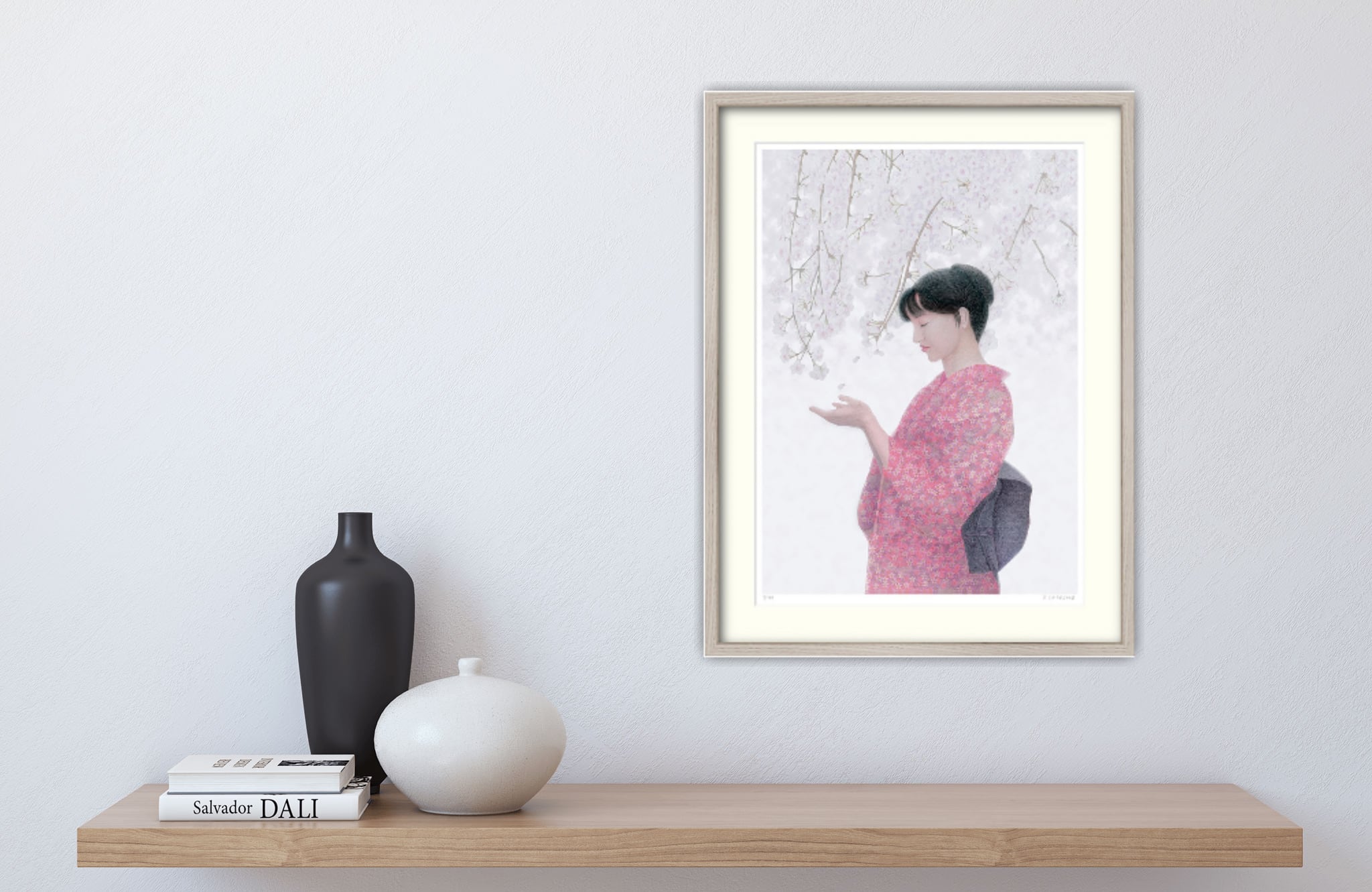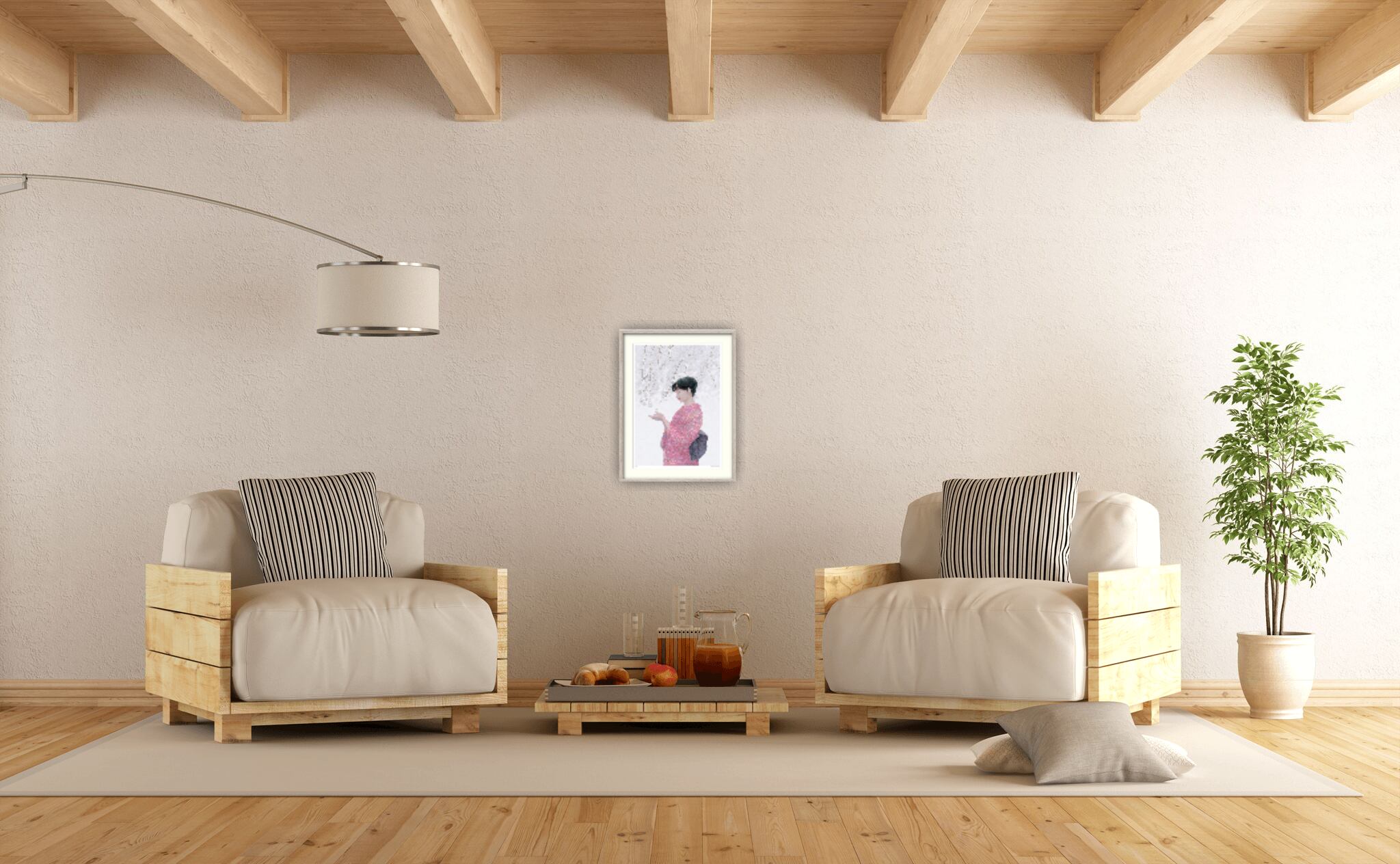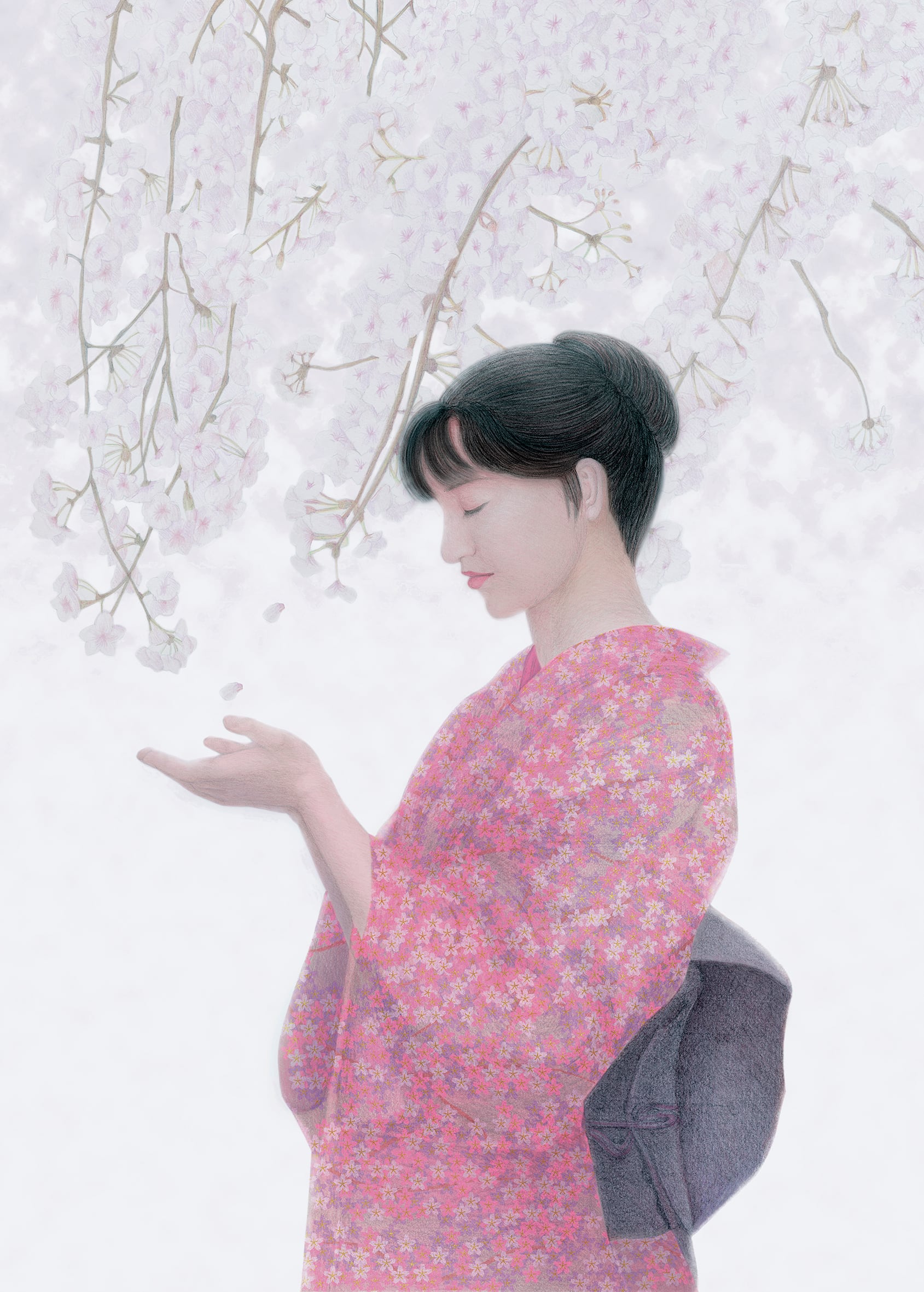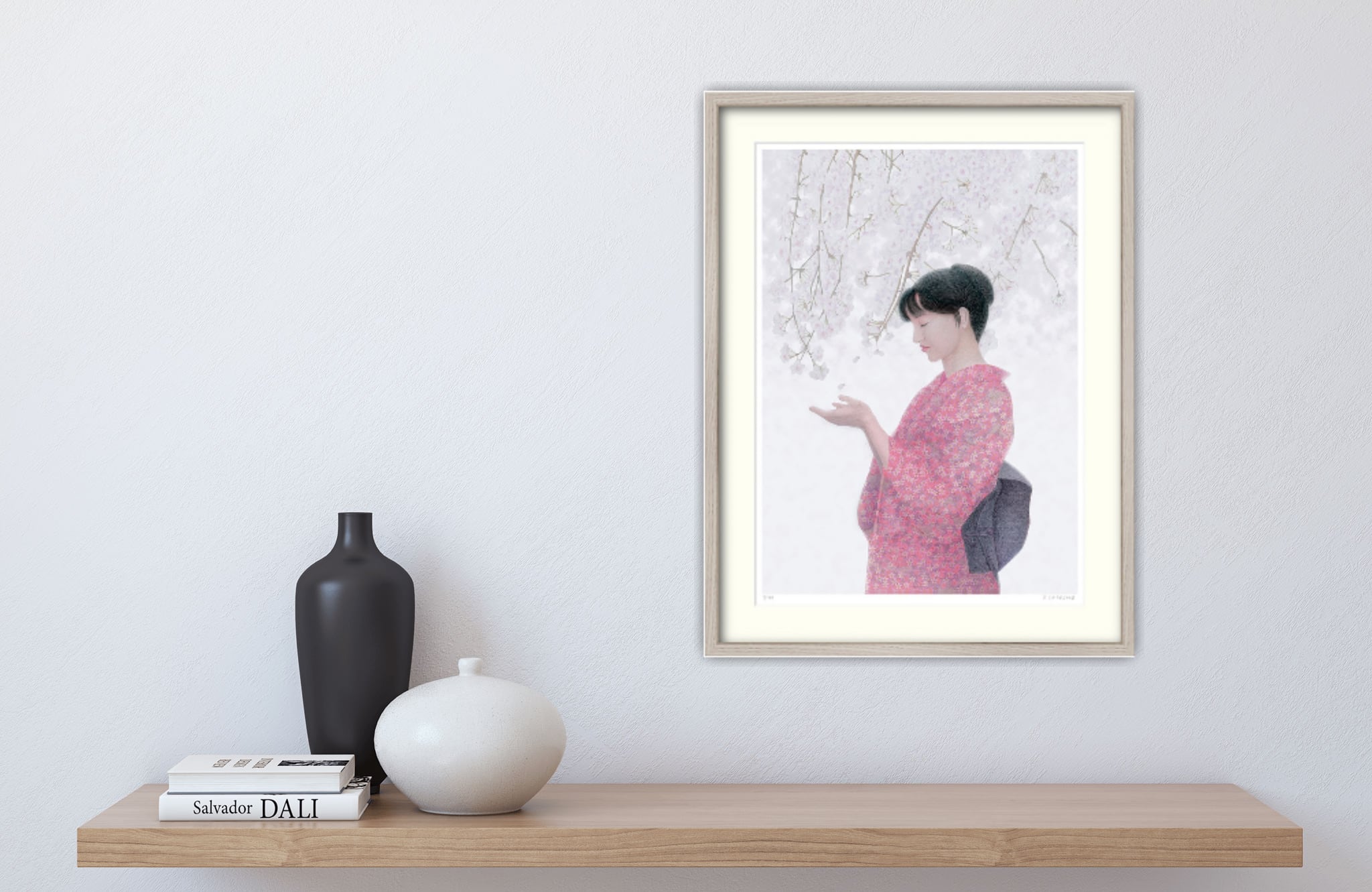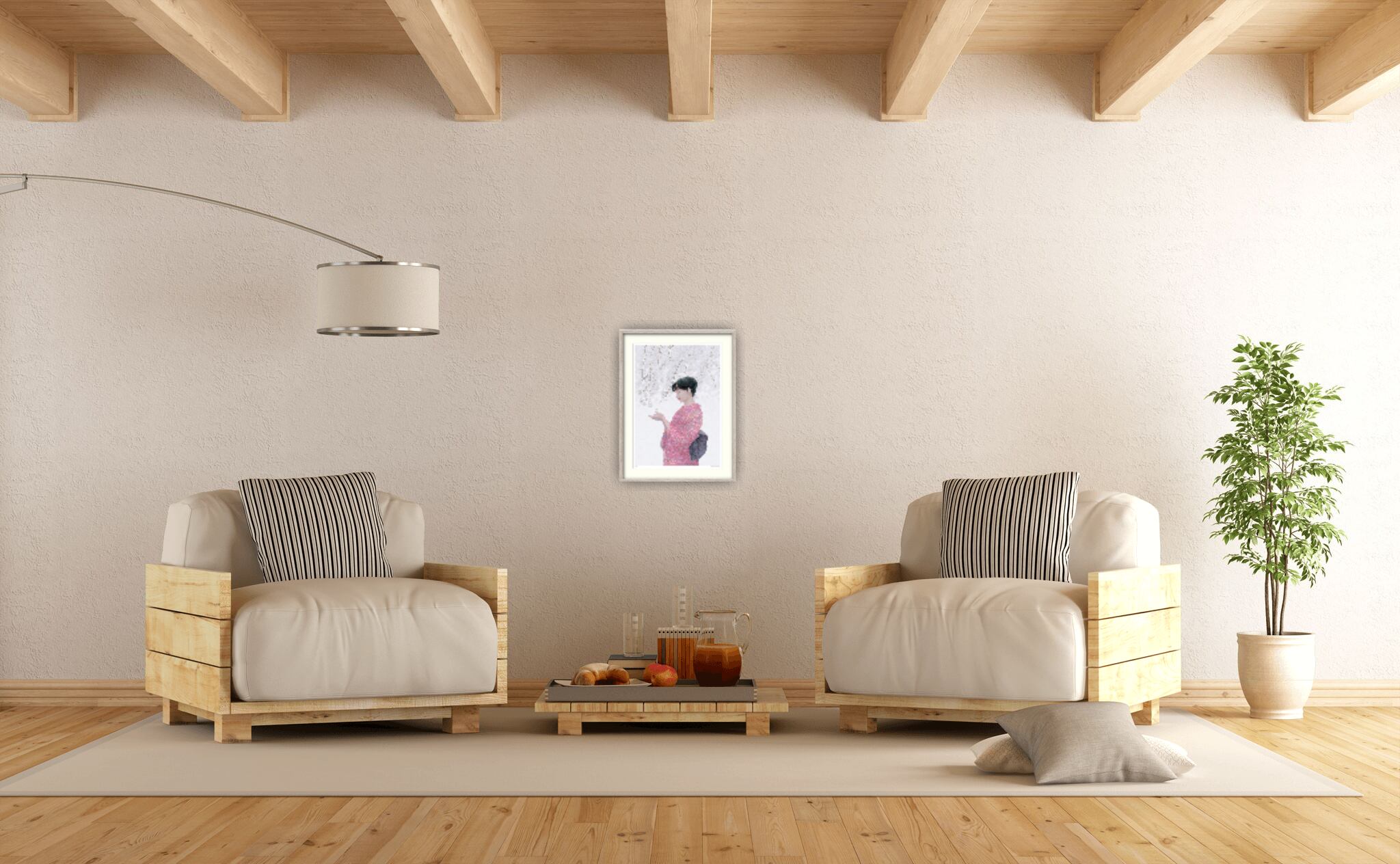 制作年:2008年
デジタルプリント(色鉛筆・アクリル絵の具・CG/紙)
本体サイズ:41.2m x 29.3cm
額サイズ:52.3cm × 39.9cm
エディション3/50 サイン有り
※受注制作品のため、発送まで5〜7日頂きます。
※額縁は変更する可能性があります。

Production year: 2008
Digital print (colored pencil, acrylic paint, CG / paper)
Image size: 41.2m x 29.3cm
Frame size: 52.3cm × 39.9cm
Edition 3/50 Signed
* The production is after/to order and the shipping takes 5-7 days.
*Frame can be changed
*Tax included.
*Additional shipping charges may apply, See detail..

About shipping fees
The shipping fee for this item varies by the shipping method.
*Japan domestic shipping fees for purchases over ¥50,000 will be free.
清純な薄桃色の花。
私は桜が好きで、春になると必ず描きたくなります。厳しい冬をくぐり抜けてきた祝福を感じるからでしょうか。 暖かな陽射しと少しひんやりとした風にゆれる花びらは、寄せ集まると雪のように白く見えます。とても清純な薄桃色です。しっとりとやさしく可憐で、だからこそ繊細で傷つきやすい。まるで思春期の少女のようです。