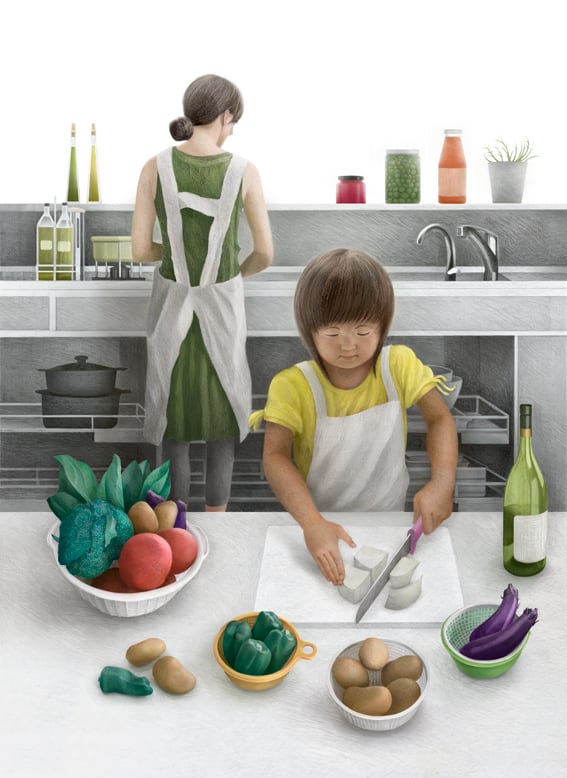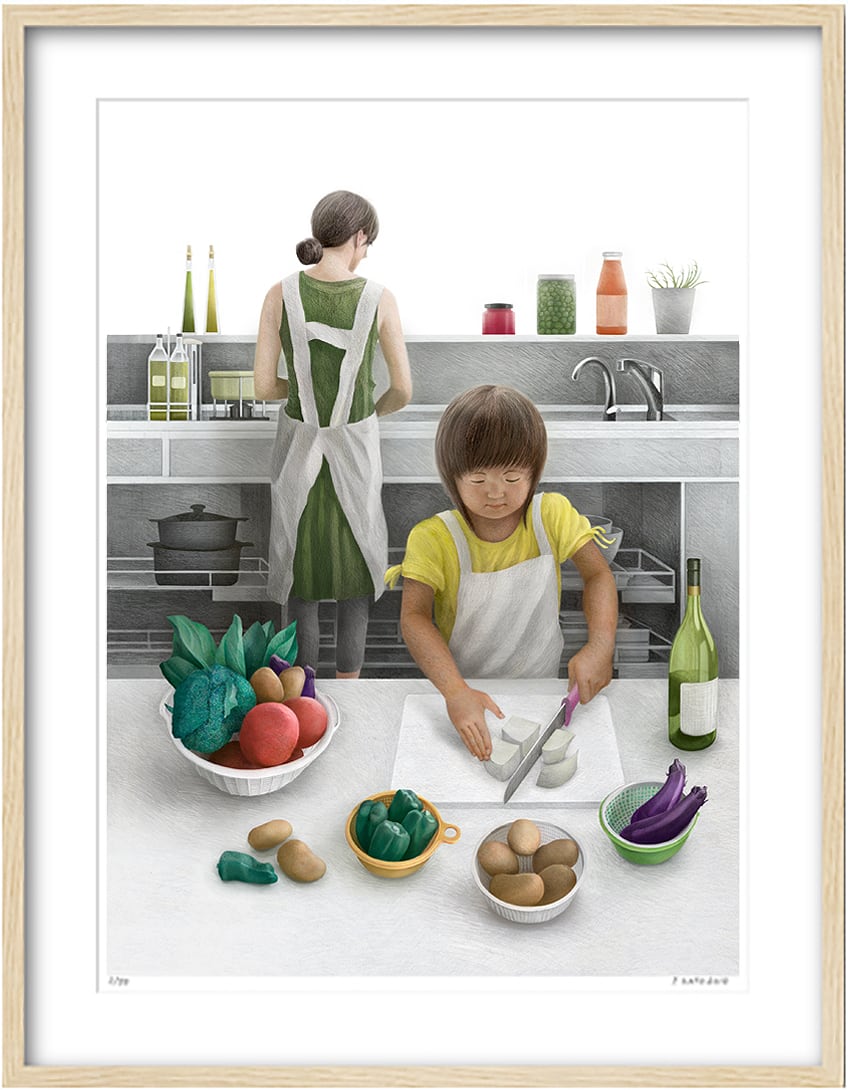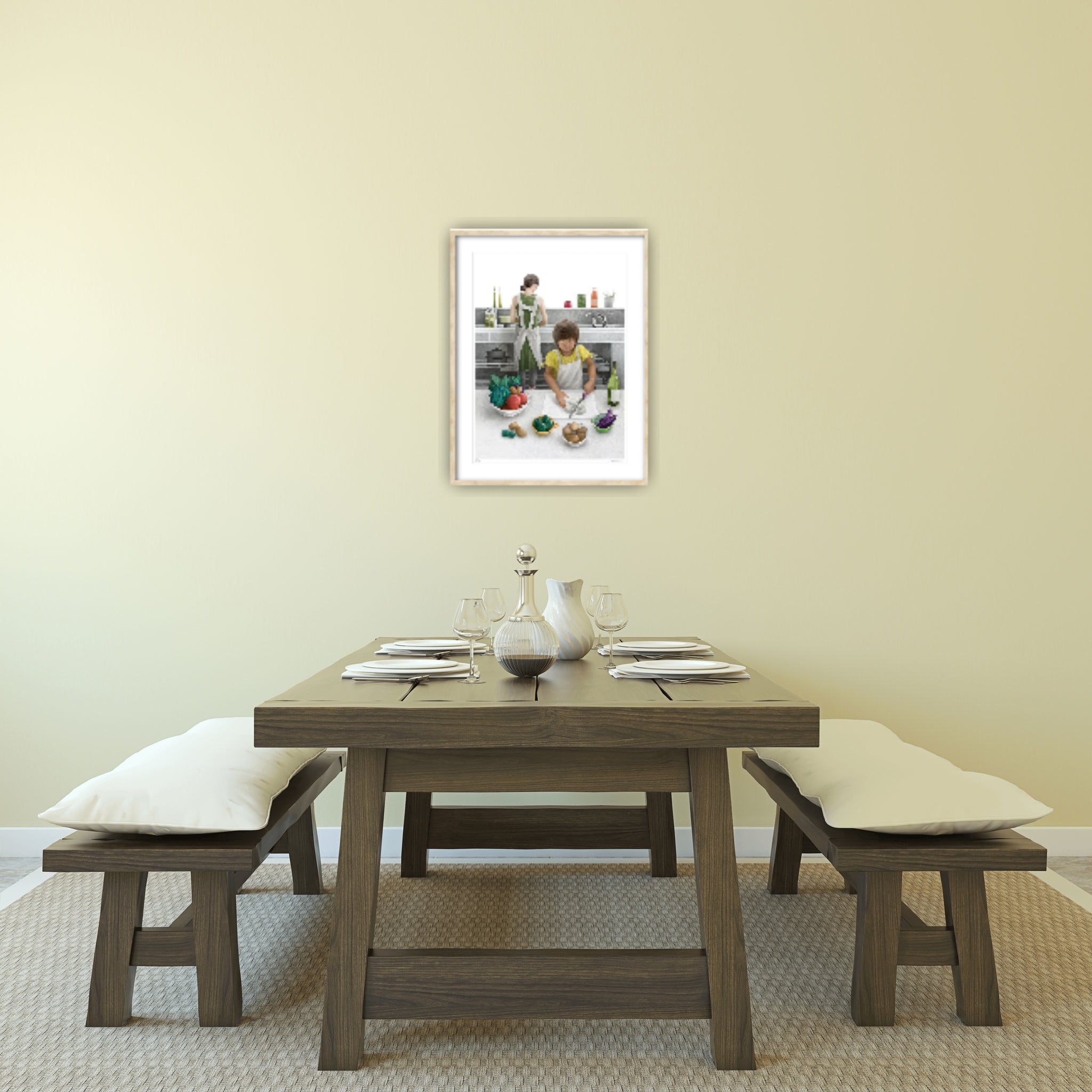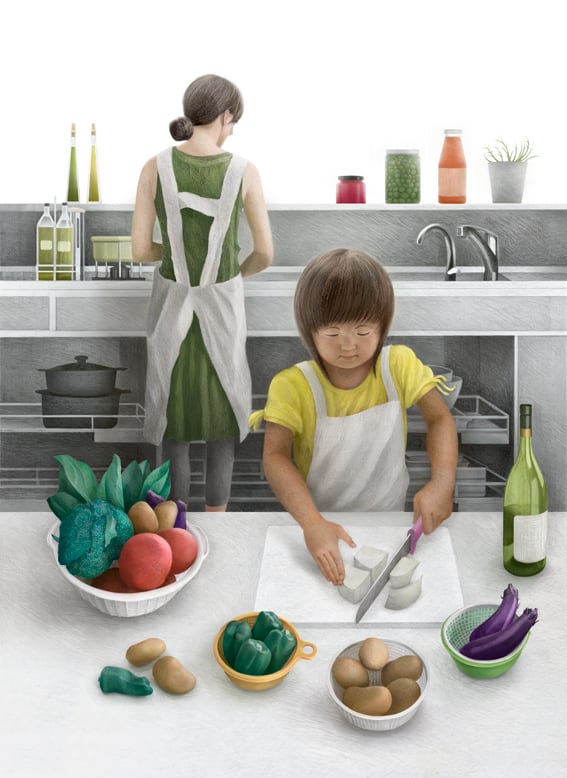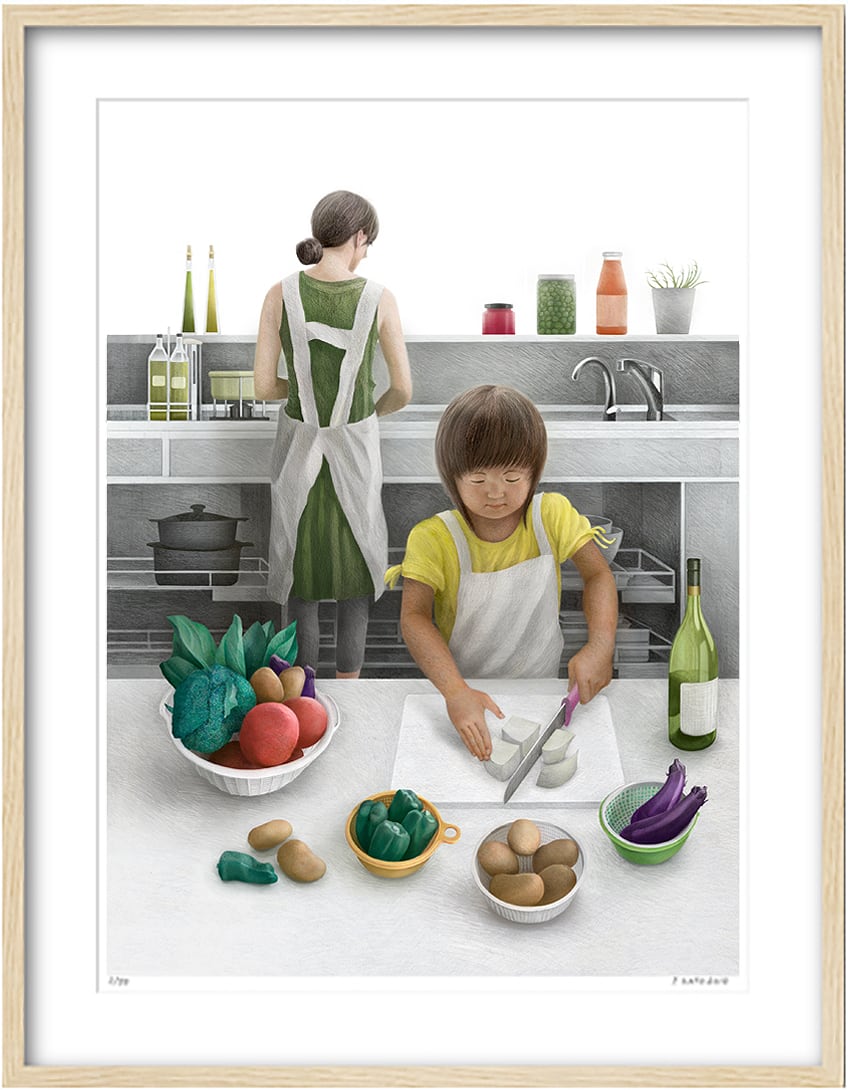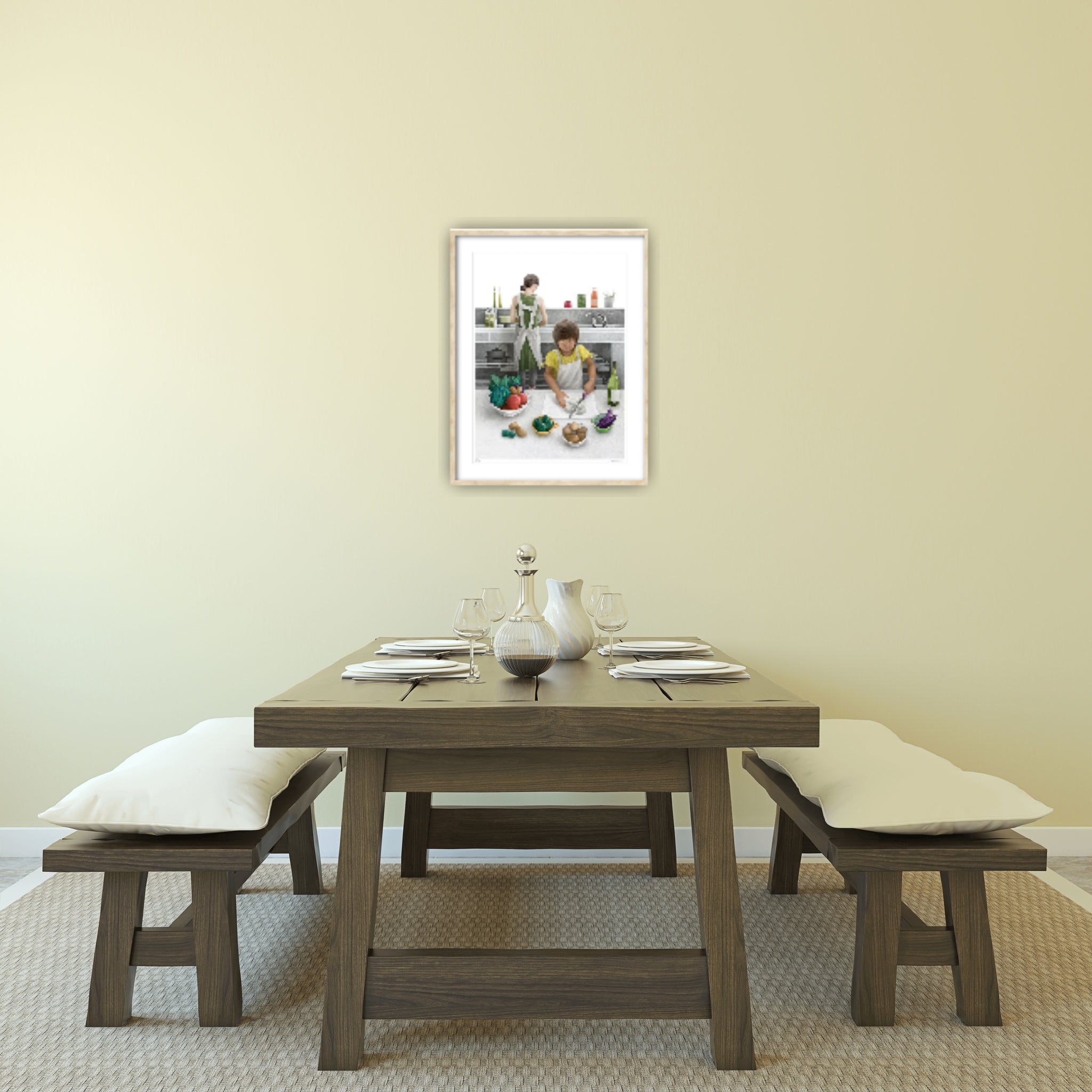 制作年:2010年
デジタルプリント(色鉛筆・アクリル絵の具・CG/紙)
本体サイズ:51.5mx 37.6cm
額サイズ:64.6cm×50.3cm
エディション:2/5 サイン有り
※受注制作品のため、発送まで5〜7日頂きます。
※額縁は変更する可能性があります。

Production year: 2010
Digital print (colored pencil, acrylic paint, CG / paper)
Image size: 51.5cmx 37.6cm
Framed size: 64.6cm×50.3cm
Edition: 2/5 Signed
* The production is after/to order and the shipping takes 5-7 days.
* Frame can be changed.
*Tax included.
*Additional shipping charges may apply, See detail..

About shipping fees
The shipping fee for this item varies by the shipping method. Customers can choose the shipping method at time of purchase.
*Japan domestic shipping fees for purchases over ¥50,000 will be free.
子供の好奇心。見守る親。
私が台所に立つと、3歳の娘が好奇心に目を輝かせながらやってきます。誰も何も言わないのに、きりりとエプロンを締めて私の横に立っているのです。幼児の手にはやや大きめの包丁を持ち、おぼつかない手つきで慎重にタマネギやピーマンを切る、そのまなざしは、まるで未開の土地を切り拓く冒険者のようです。清々しいキッチンに用意された野菜や小物達が、小さな子供の目にはどれだけ彩り鮮やかに映っているだろうと思うと楽しくなります。