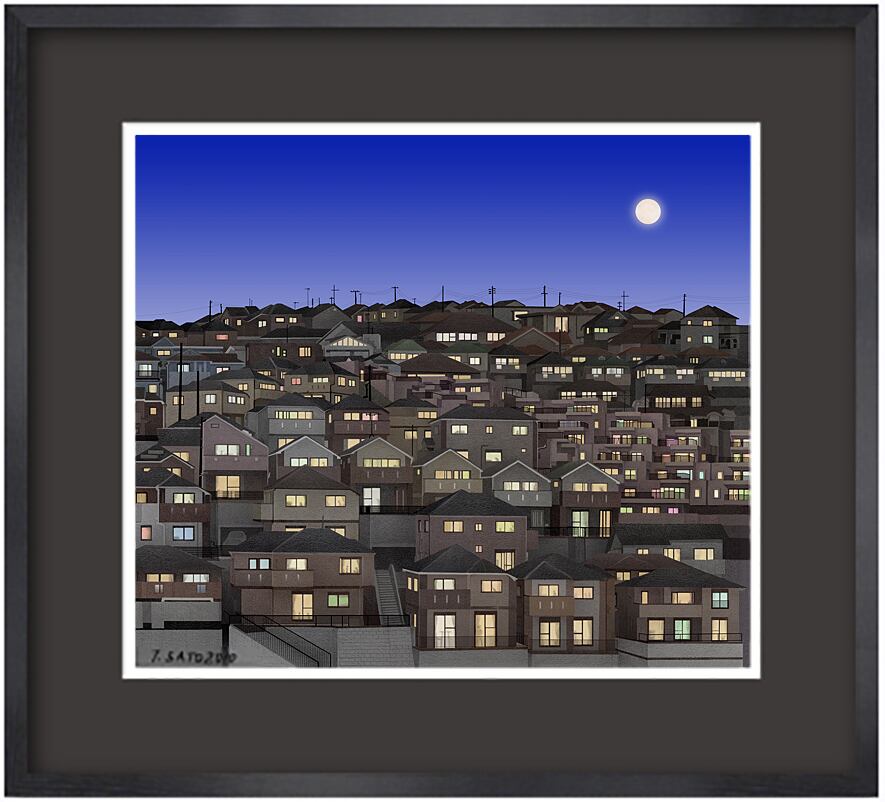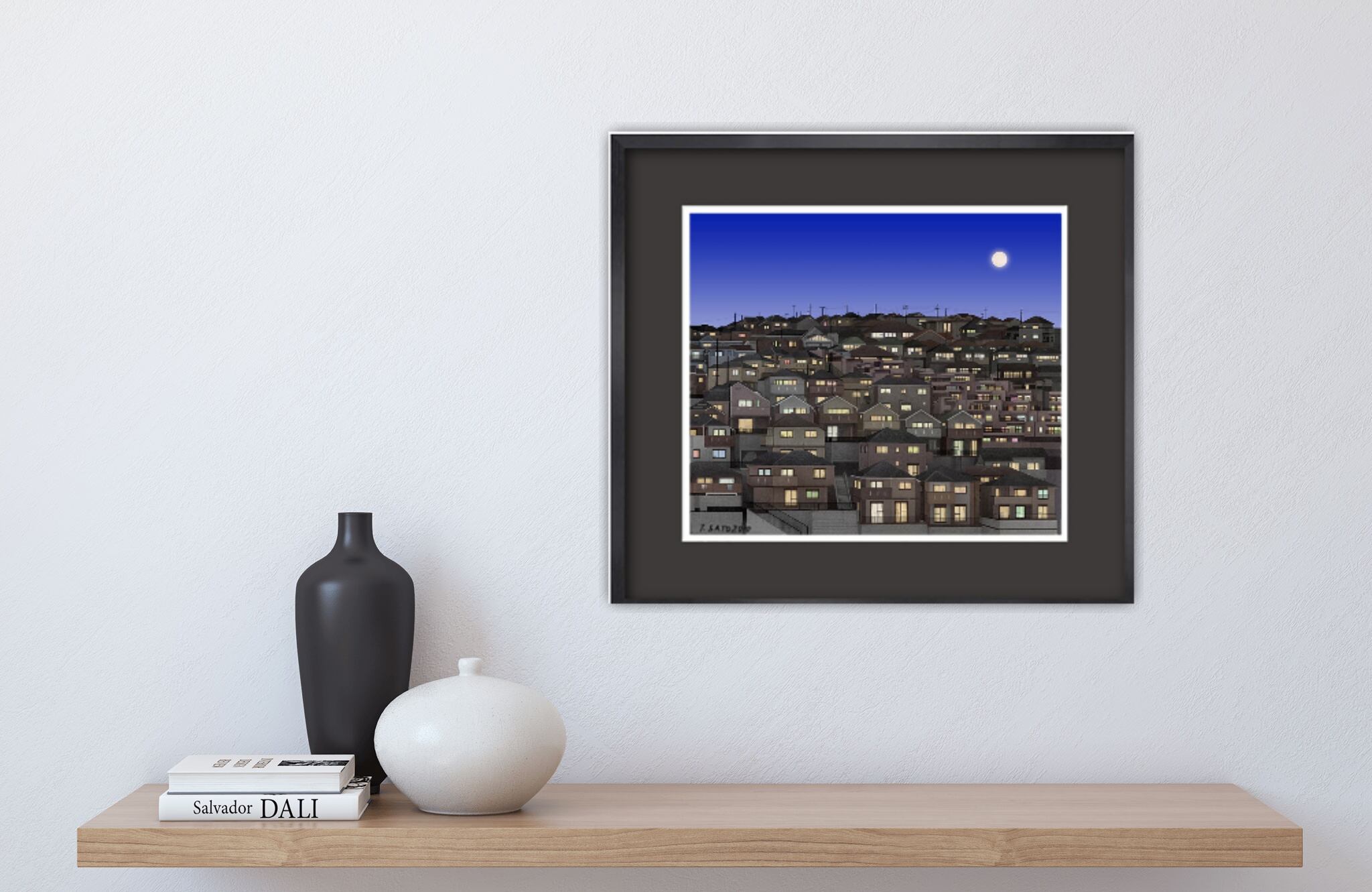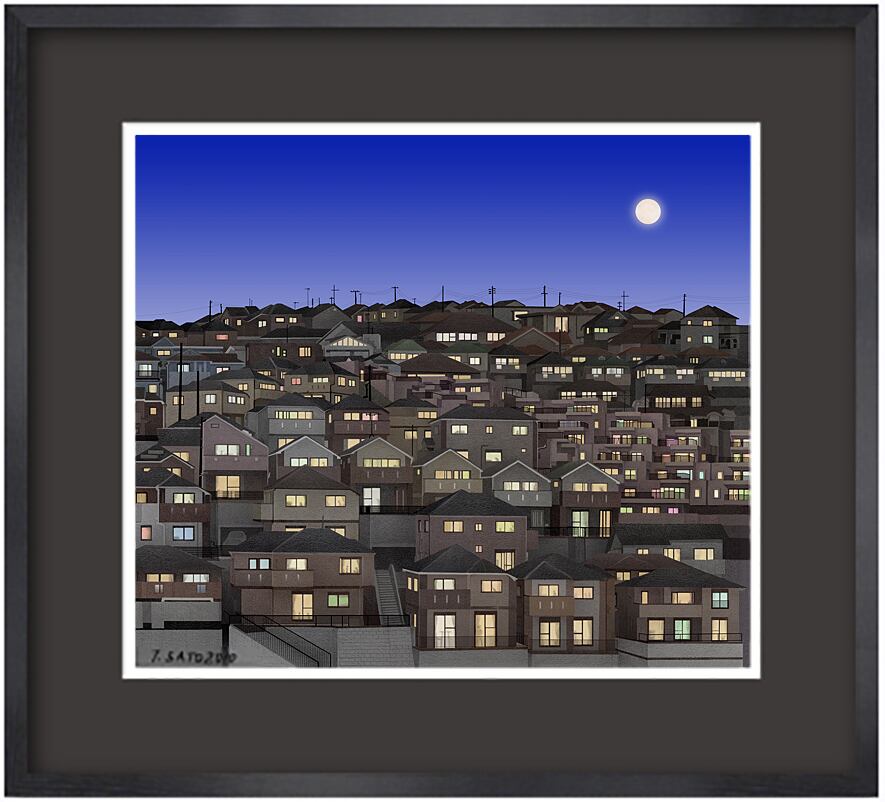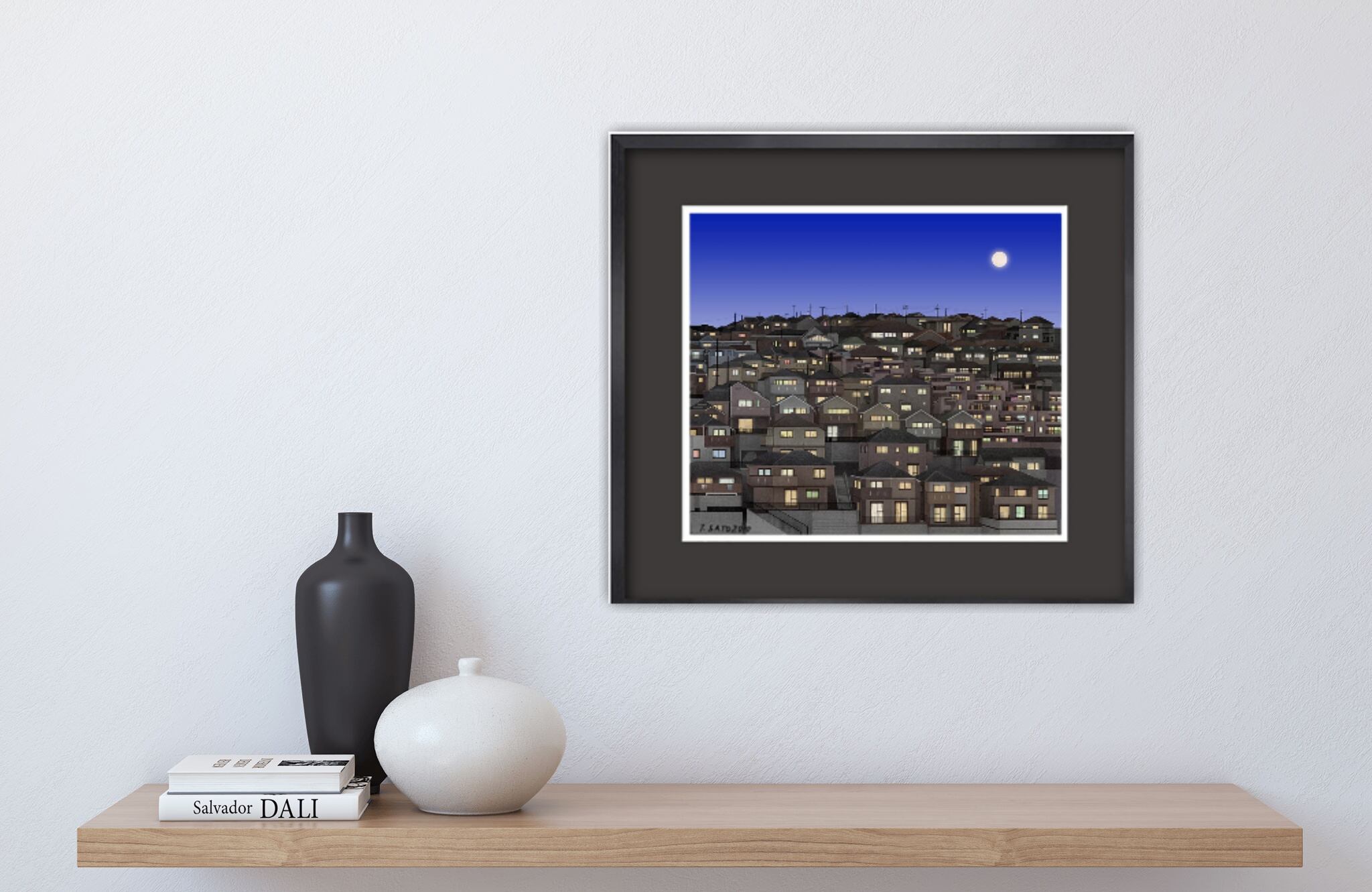 制作年:2010年
デジタルプリント(色鉛筆・アクリル絵の具・CG/紙)
本体サイズ:29.7m x 34.3cm
額サイズ:44.3cm × 48.9cm
エディション:2/50 サイン有り
※受注制作品のため、発送まで5〜7日頂きます。
※額縁は変更する可能性があります。

Production year: 2010
Digital print (colored pencil, acrylic paint, CG / paper)
Image size: 29.7m x 34.3cm
Frame size: 44.3cm × 48.9cm
Edition: 2/50 Signed
* The production is after/to order and the shipping takes 5-7 days.
* Frame can be changed.
*Tax included.
*Additional shipping charges may apply, See detail..

About shipping fees
The shipping fee for this item varies by the shipping method.
*Japan domestic shipping fees for purchases over ¥50,000 will be free.
会社帰りに見た夜景。
20代の頃の私は広告制作会社に勤めていて、帰宅はいつも深夜でした。 最終電車に乗り、約1時間程で着くホームタウンの駅から、自宅までの約20分間の夜道を、両親はいつも心配していましたが、私はこの夜道を歩くのが好きでした。街のディテールを覆い隠す闇に、無数にちりばめられた民家の灯は、赤や黄色、橙、白など、様々な色があります。 まるで、それぞれの家庭に灯されたささやかな幸福を見ているようで、疲れた体も不思議と癒されるのです。