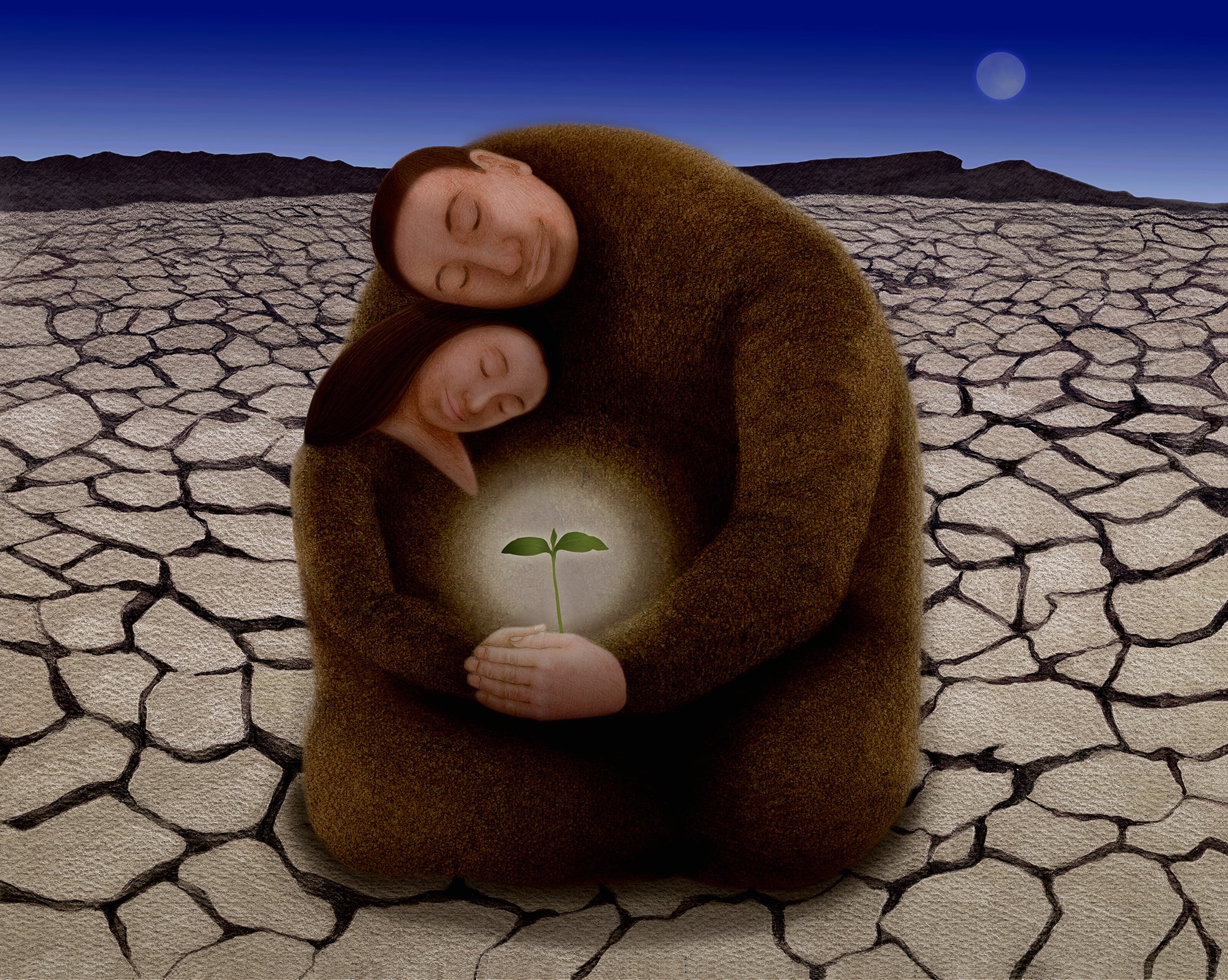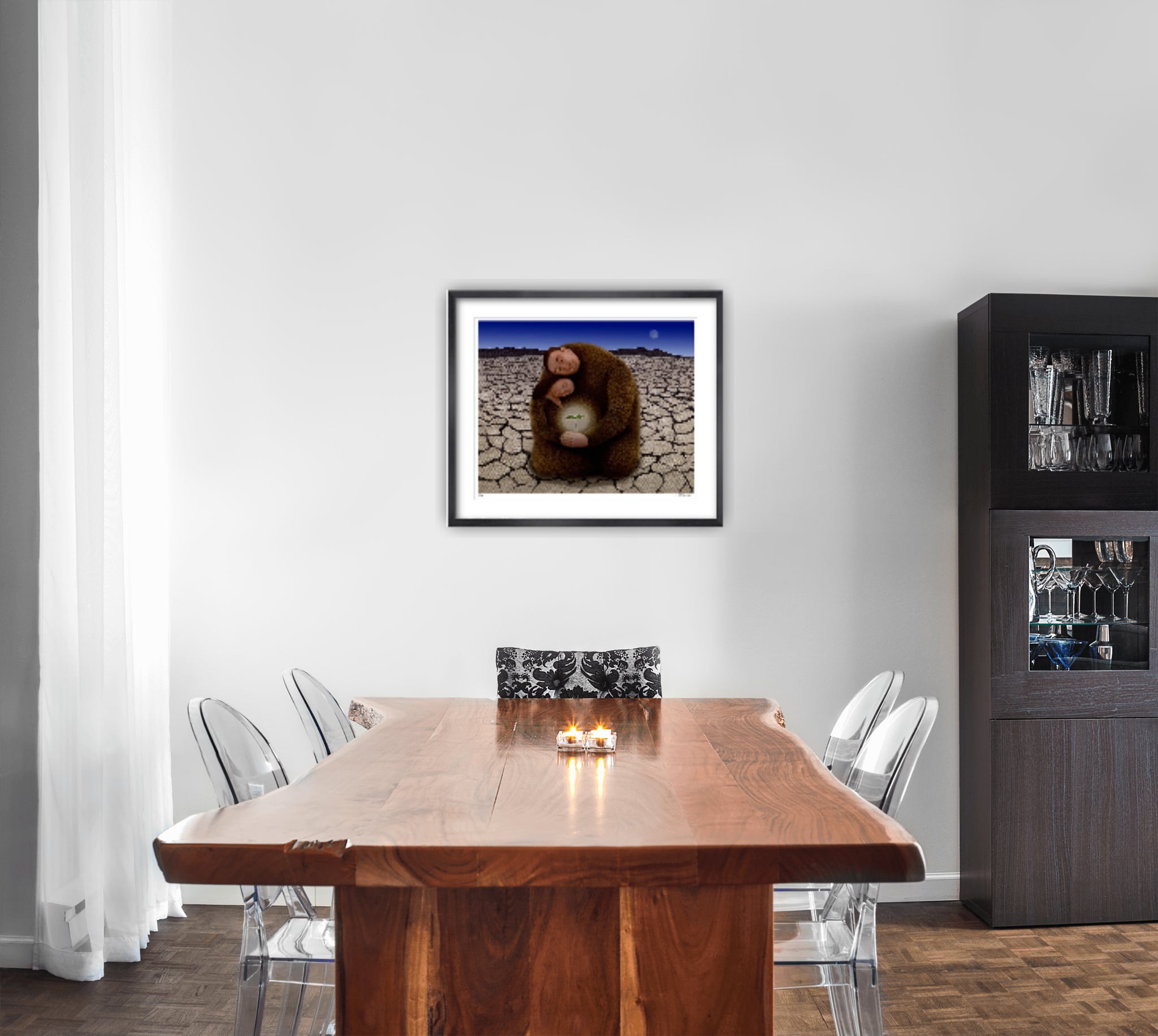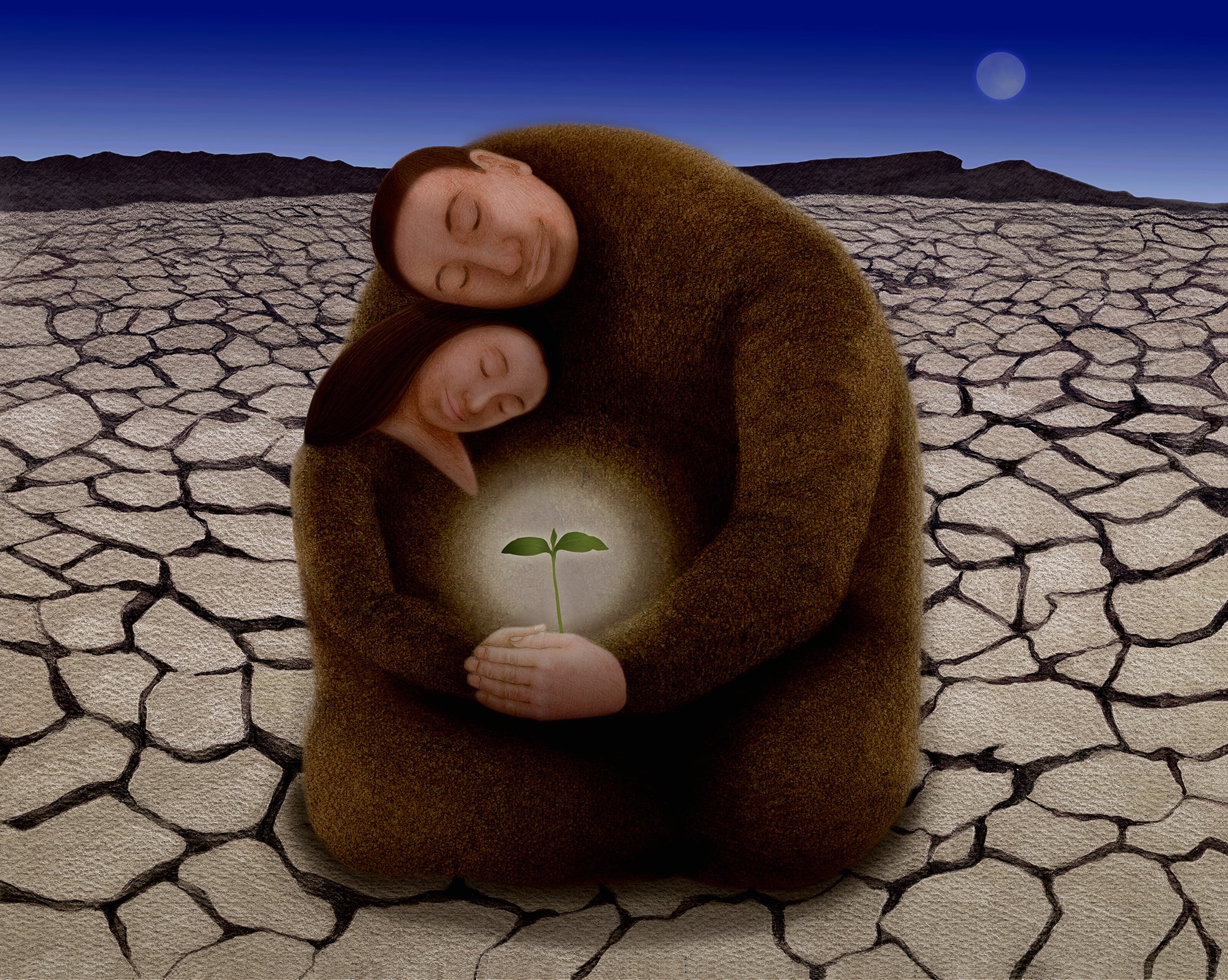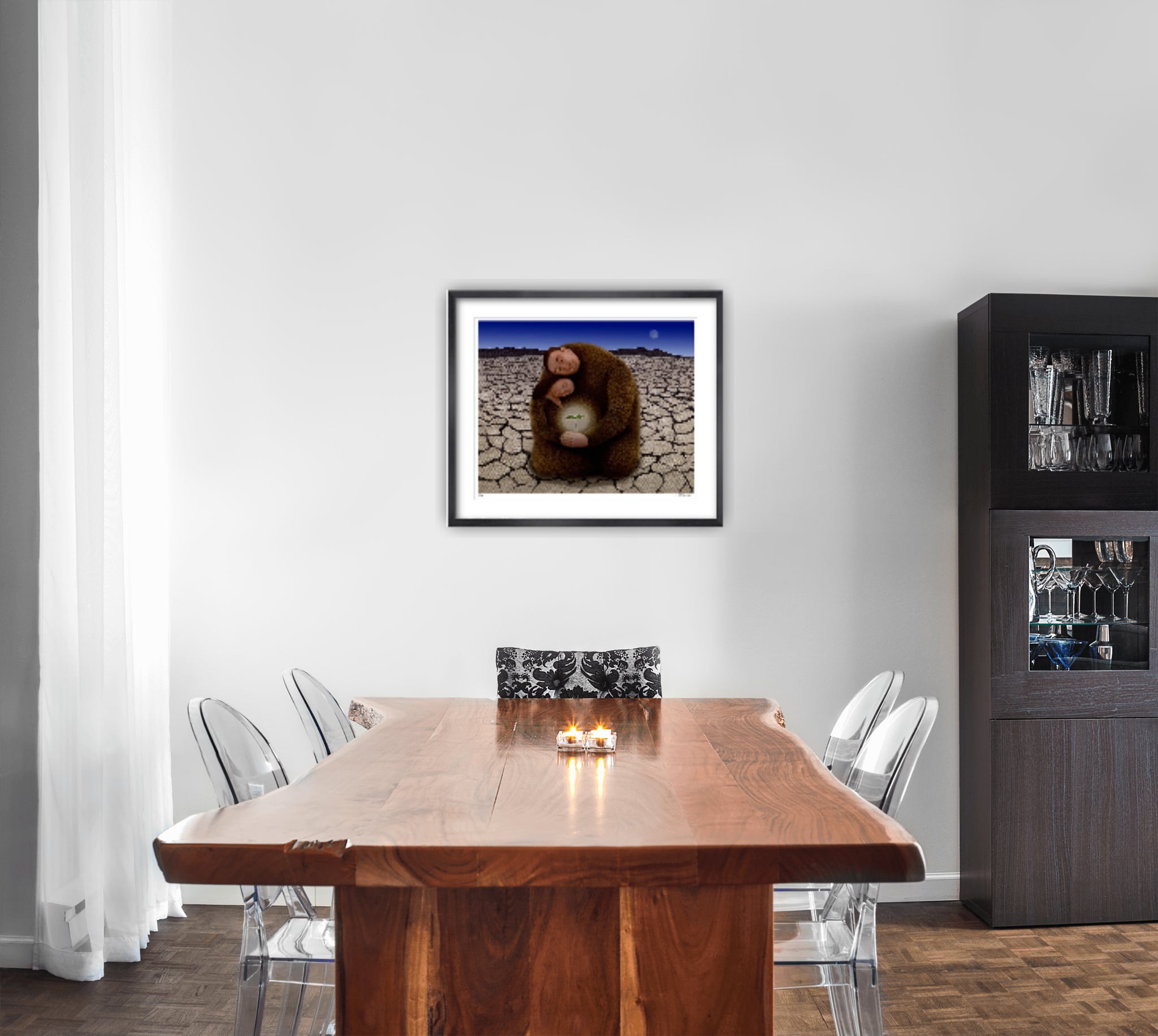 制作年:2008年
デジタルプリント(色鉛筆・アクリル絵の具・CG/紙)
本体サイズ:30.1cm x 37.7cm
額サイズ:41.2cm × 48.3cm
エディション:3/50 サイン有り
※額縁は変更の可能性があります。
※受注制作品のため、発送まで5〜7日頂きます。

Production year: 2008
Digital print (colored pencil, acrylic paint, CG / paper)
Image size: 30.1cm x 37.7cm
Framed: 41.2cm × 48.3cm
Edition: 3/50 Signed
*Frame can be changed
*The production is after/to order and the shipping takes 5-7 days.
*Tax included.
*Additional shipping charges may apply, See detail..

About shipping fees
The shipping fee for this item varies by the shipping method.
*Japan domestic shipping fees for purchases over ¥50,000 will be free.
守るべきものは。
この絵の題名に「家」という候補が上がっていました。「家」とは単なる建物のことではなく、温め合える誰かのいる所。明日を生きる力を養う所。経済不況は人々の暮らしをますます圧迫し、世の間は混迷の真っ只中にいますが、どんなことがあろうと帰る場所があるのは幸せなことです。外の状況が厳しければ厳しい程、ささやかな温かさが身にしみるものではないでしょうか。困難に耐えゆくうちにゆっくりと熟成していくものが私たちの内にあるように思います。