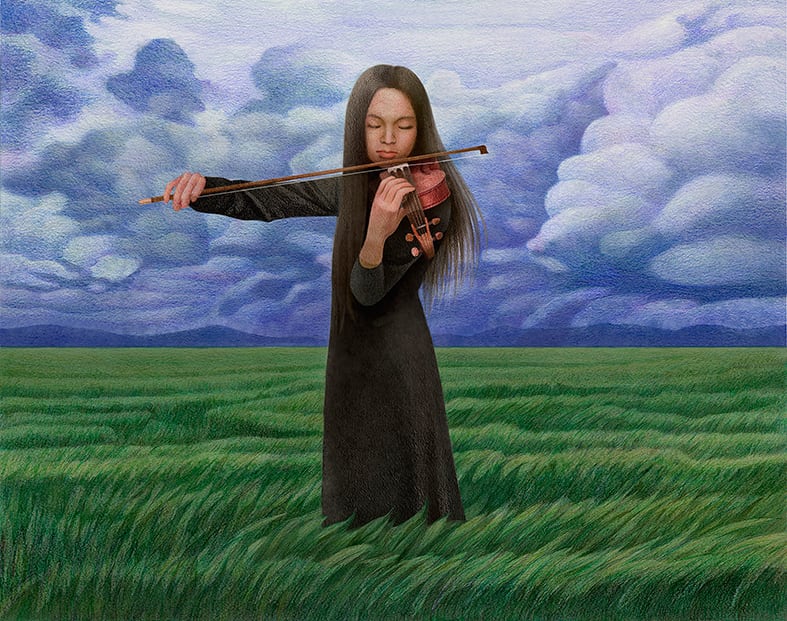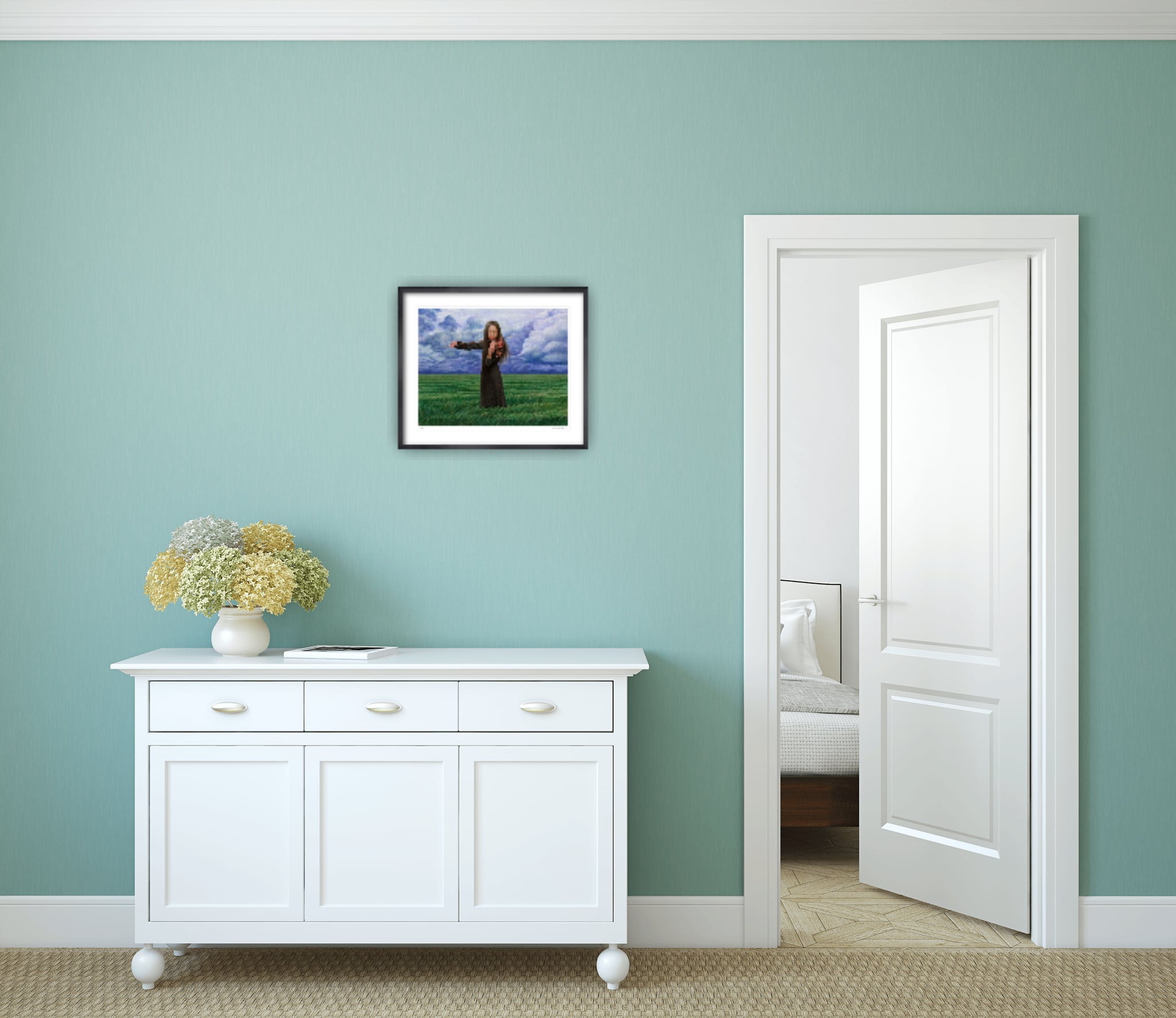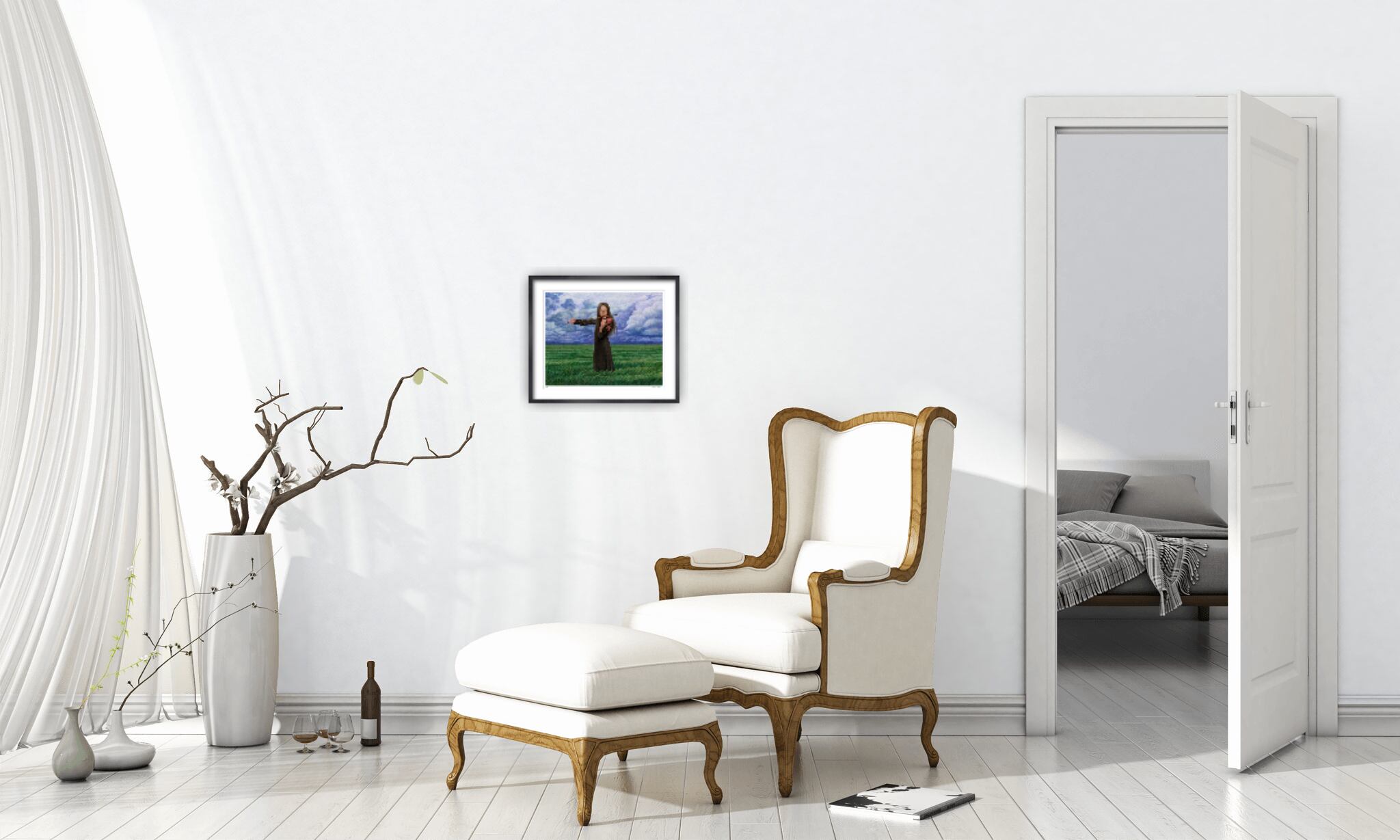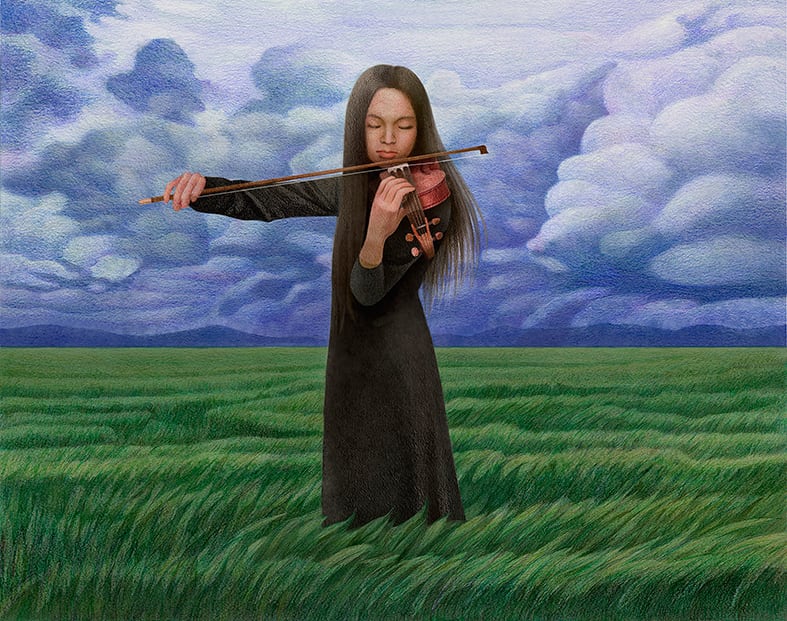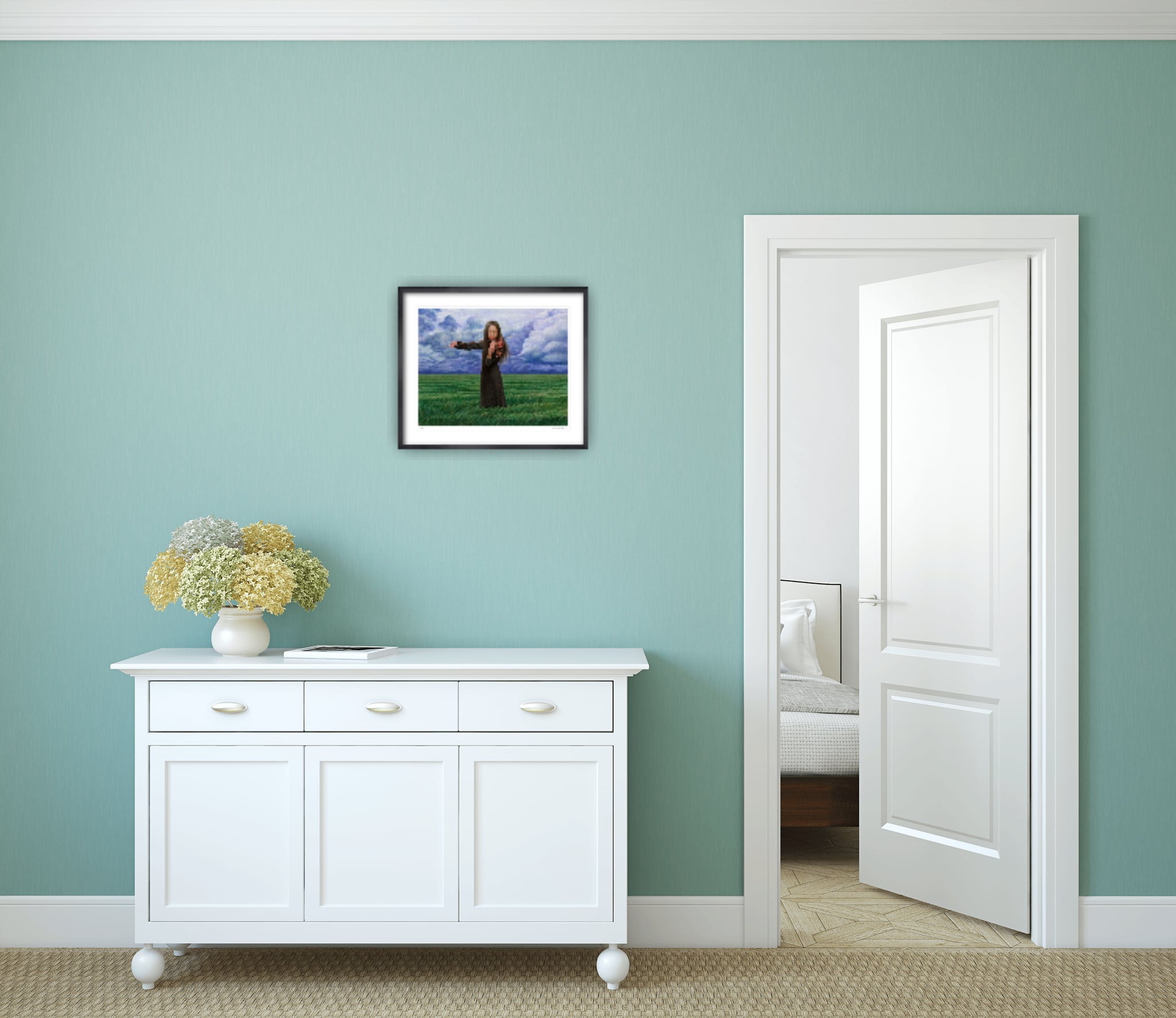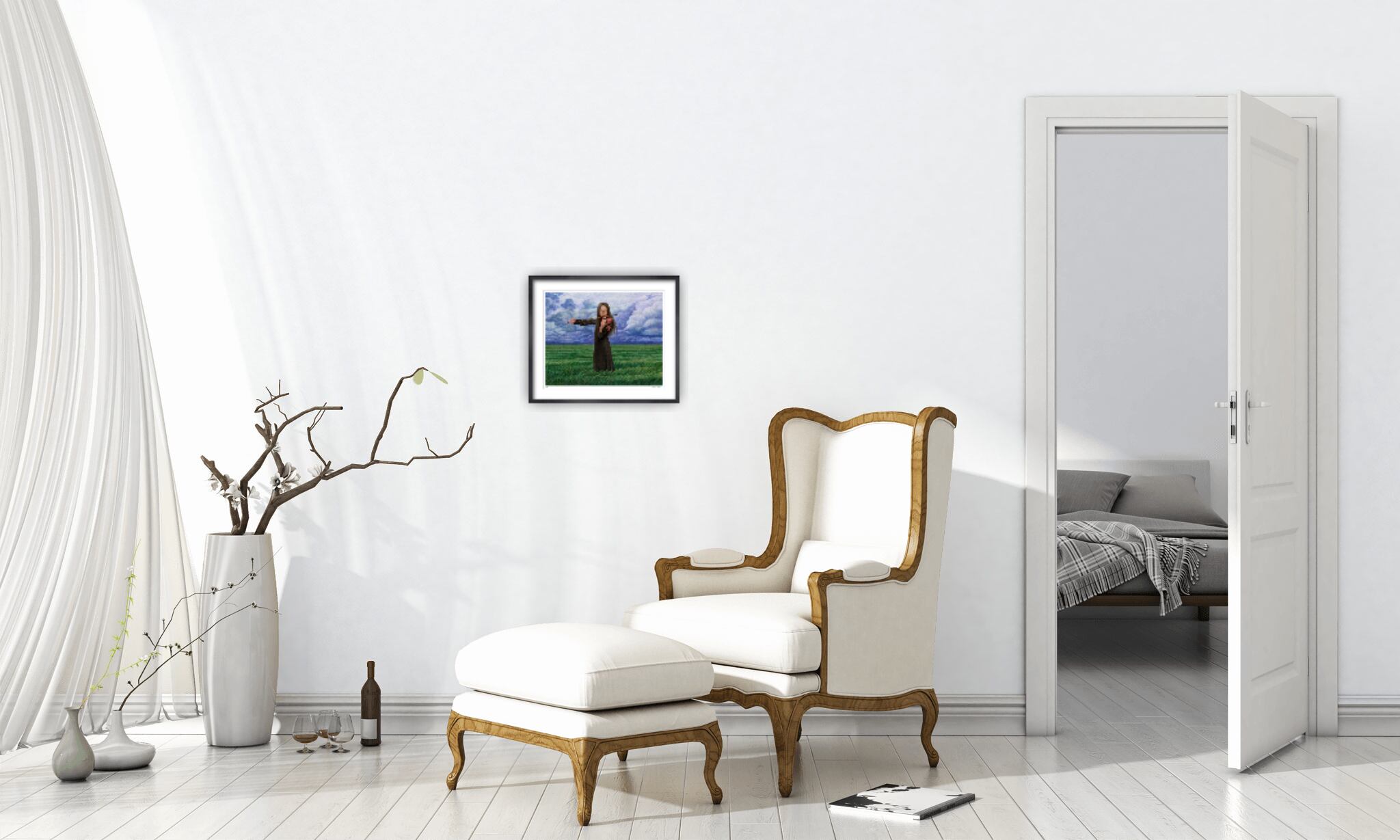 制作年:2009年
デジタルプリント(色鉛筆・アクリル絵の具・CG/紙)
本体サイズ:29.8cm x 37.8cm
額サイズ:41cm × 48.3cm
エディション:3/50 サイン有り
※額縁は変更する可能性があります。
※受注制作品のため、発送まで5〜7日頂きます。

Production year: 2009
Digital print (colored pencil, acrylic paint, CG / paper)
Image size: 29.8cm x 37.8cm
Framed: 41cm × 48.3cm
Edition: 3/50 Signed
* Frame can be changed
* The production is after/to order and the shipping takes 5-7 days.
*Tax included.
*Additional shipping charges may apply, See detail..

About shipping fees
The shipping fee for this item varies by the shipping method.
*Japan domestic shipping fees for purchases over ¥50,000 will be free.
大地に凛と響く「風と音」。
小学校4年の頃、名古屋に住んでいた私は、夏休みに横浜の従姉弟の家へ遊びに行きました。 まだ少女の私にとって新幹線の旅は、めまぐるしく変わる車窓の風景がとても楽しみでした。 そこは広大な田園地帯で、空に広がる濃灰色の雨雲が強風に逆巻きながら、すごい速さで地平線の向こうへ流れていくのです。青々とした稲穂も草花もその絶大な力に抗いきれず倒されていくのを見て、天上にすべてを司る大きなものの存在を感じ、なぜか気持ちが澄み渡るような気がしました。