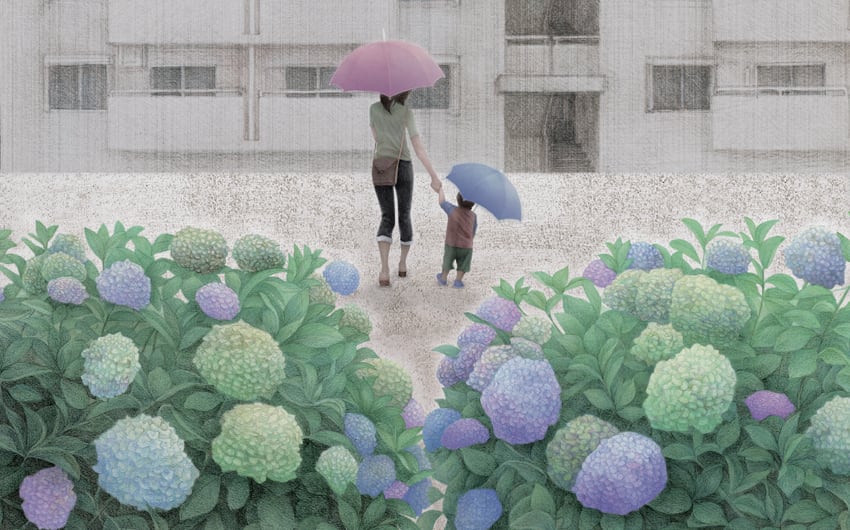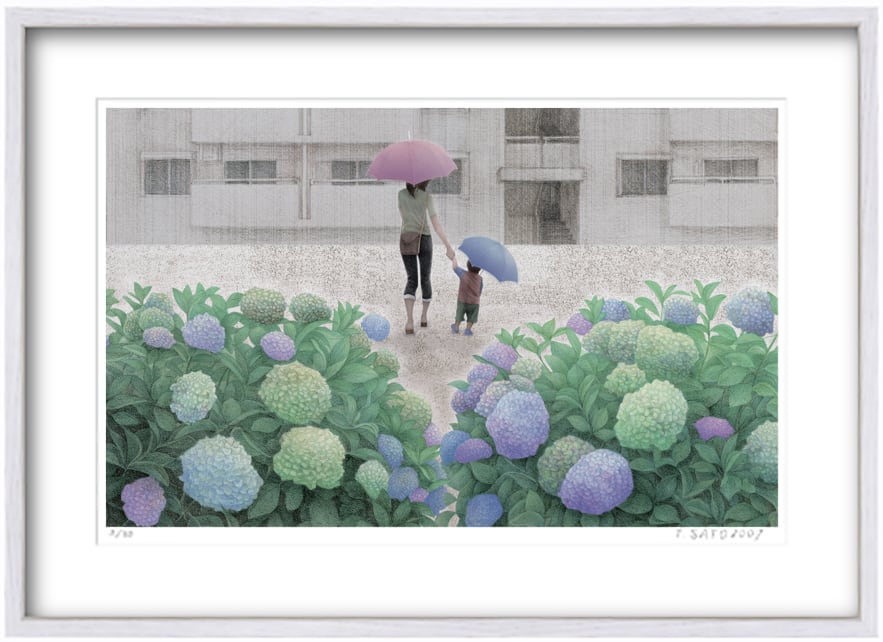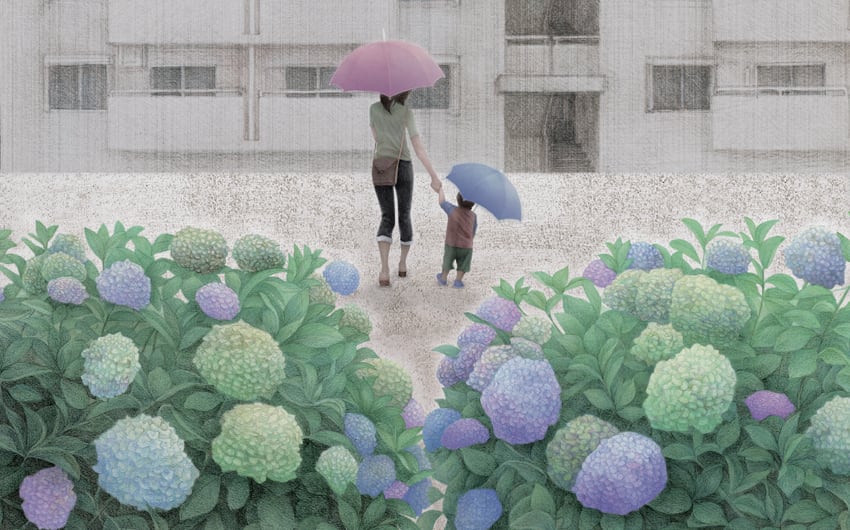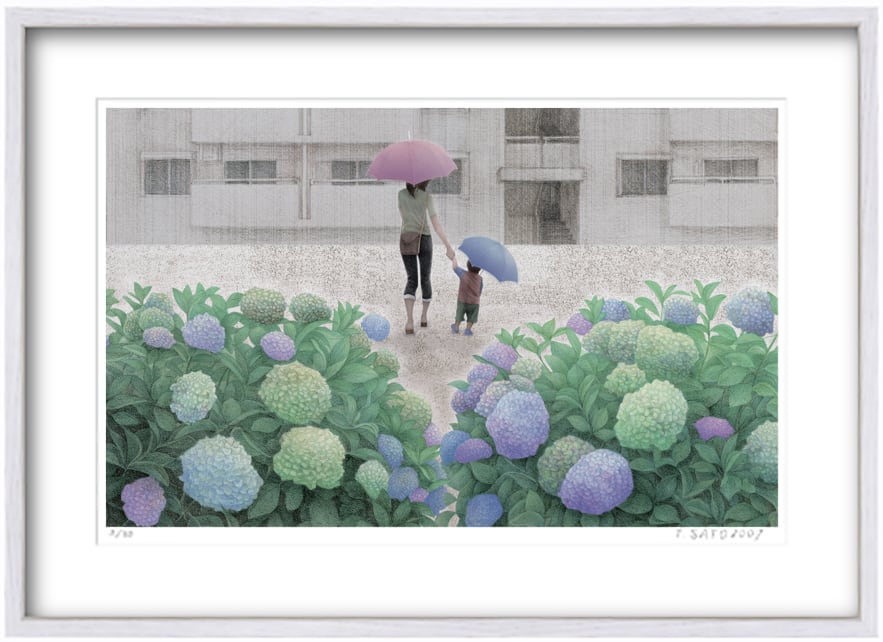 制作年:2007年
デジタルプリント(色鉛筆・アクリル絵の具・CG/紙)
本体サイズ:25.7cm x 41.2cm
額サイズ:38.8cm × 53.8cm
エディション:4/50 サイン有り
※受注制作品のため、発送まで5〜7日頂きます。
※額縁は変更する可能性があります。

Production year: 2007
Digital print (colored pencil, acrylic paint, CG / paper)
Image size: 25.7cm x 41.2cm
Framed size: 38.8cm × 53.8cm
Edition: 4/50 Signed
* The production is after/to order and the shipping takes 5-7 days.
*Frame can be changed.
*Tax included.
*Additional shipping charges may apply, See detail..

About shipping fees
The shipping fee for this item varies by the shipping method.
*Japan domestic shipping fees for purchases over ¥50,000 will be free.
雨の日の紫陽花と親子。
私が住んでいる江戸川区の公団住宅は子供が多く、近所の公園やスーパーなど至る所で子供の手を引く母親の姿が見られます。また豊かな自然に囲まれており、6月になると雨に濡れた紫陽花が繊細な色彩で心を潤してくれます。現代では、子殺し、親殺し、幼児虐待など、家族が犠牲になる恐ろしい事件が多発していますが、こんな優しい光景もまだまだ残っているのだと思いながら描きました。これからどんな時代が来ても、このささやかな幸せが守られますように。