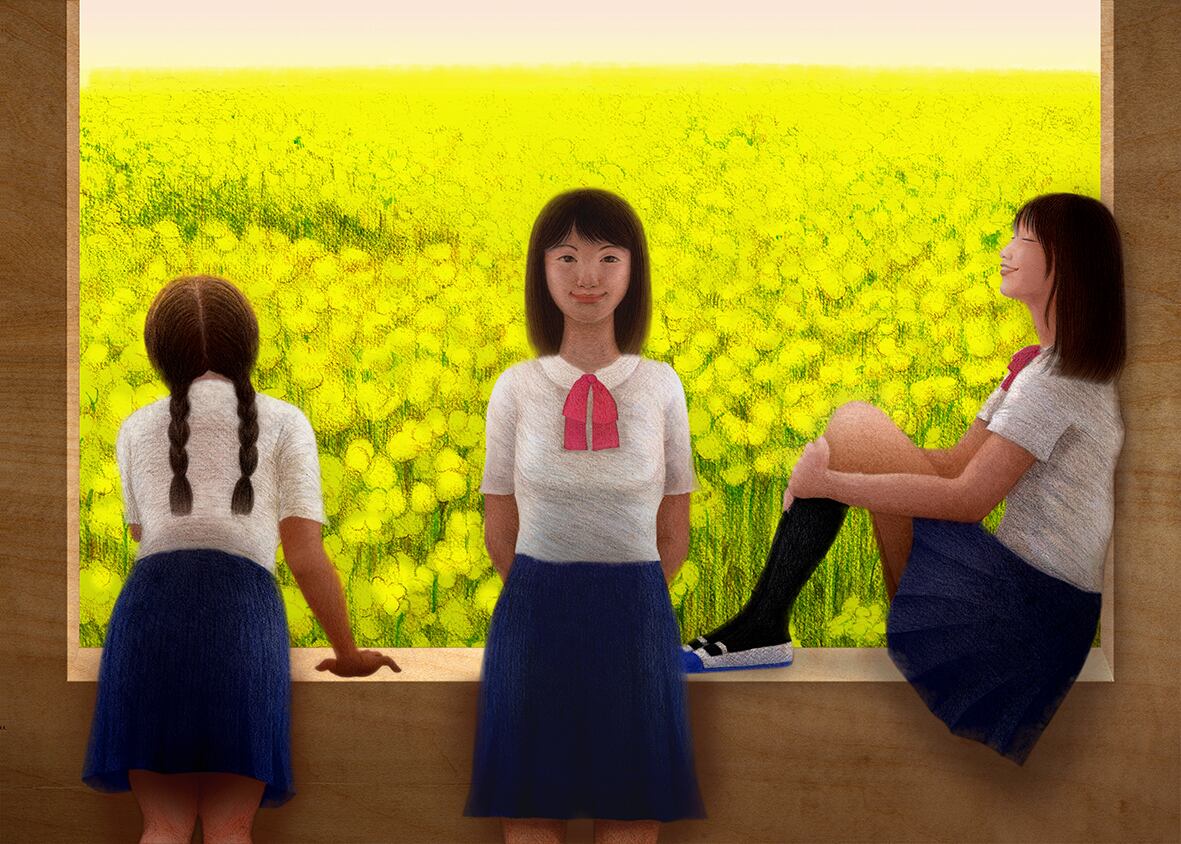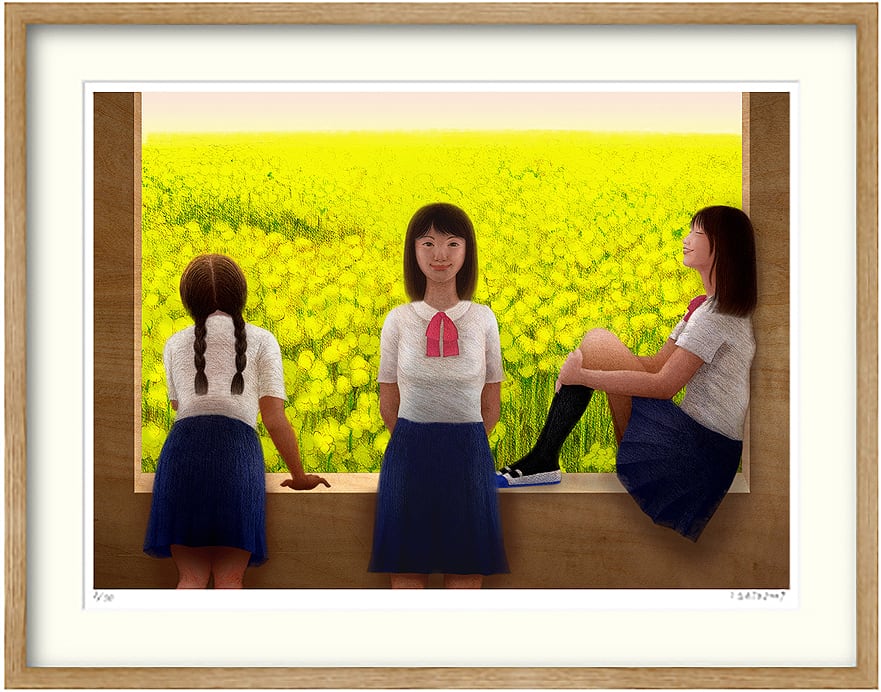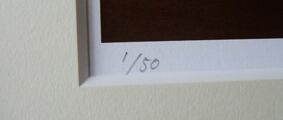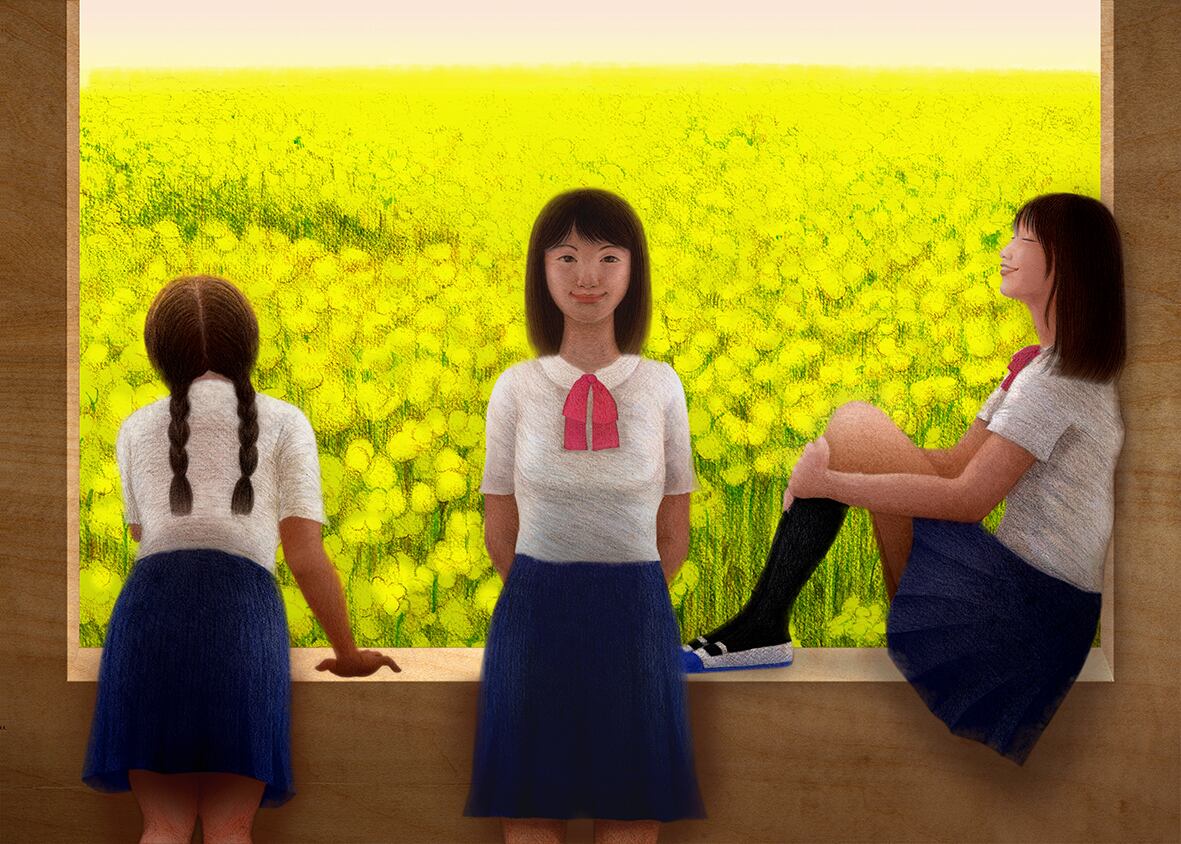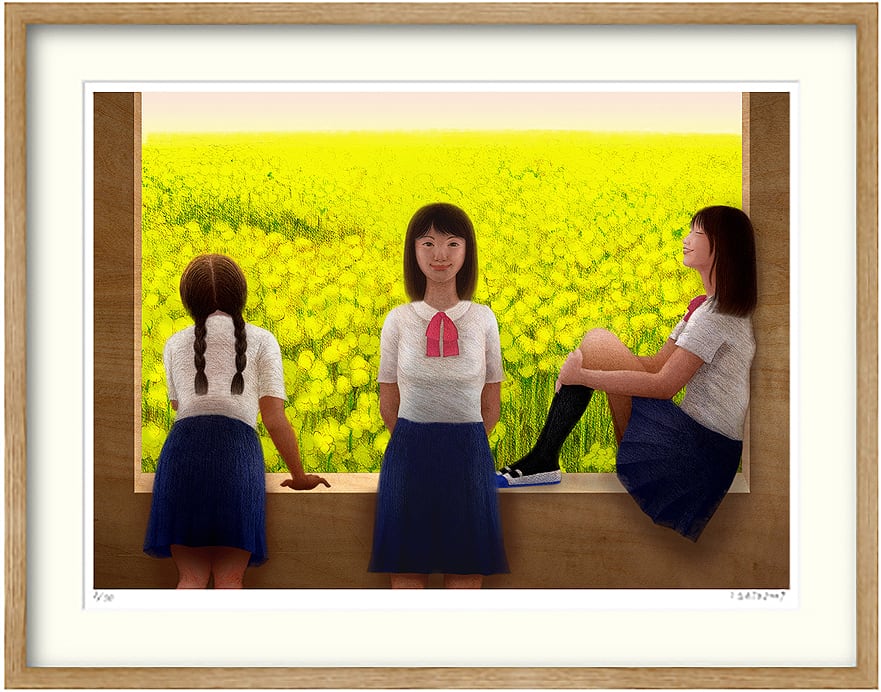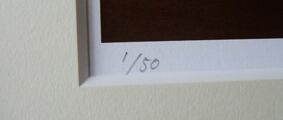 制作年:2007年
デジタルプリント(色鉛筆・アクリル絵の具・CG/紙)
本体サイズ:25.6cm x 41.2cm
額サイズ:40.5cm × 51.7cm
エディション:2/50 サイン有り
※受注制作品のため、発送まで5〜7日頂きます。
※額縁は変更になる可能性がございます。

Production year: 2007
Digital print (colored pencil, acrylic paint, CG / paper)
Image size: 25.6cm x 41.2cm
Frame size: 40.5cm × 51.7cm
Edition: 2/50 Signed
* The production is after/to order and the shipping takes 5-7 days.
* Frame can be changed.
*Tax included.
*Additional shipping charges may apply, See detail..

About shipping fees
The shipping fee for this item varies by the shipping method.
*Japan domestic shipping fees for purchases over ¥50,000 will be free.
イエローは希望の色。
新潟の福島潟へ行った時のことです。駅でレンタサイクルを借りて、延々と続く田園地帯を直進していくと、黄金に近い真黄色の花畑が見えてきました。未来の憂鬱も不安もすべて笑い飛ばすような、明るくて麗しい光景でした。 私は、中学校の入学式の日を思い出しました。 通学路の脇の花畑。温かい日だまりの中で、笑いさざめくように揺られているたくさんの菜の花。ありったけの歓びを湛えて、来るべき明日を、待ちわびているようでした。