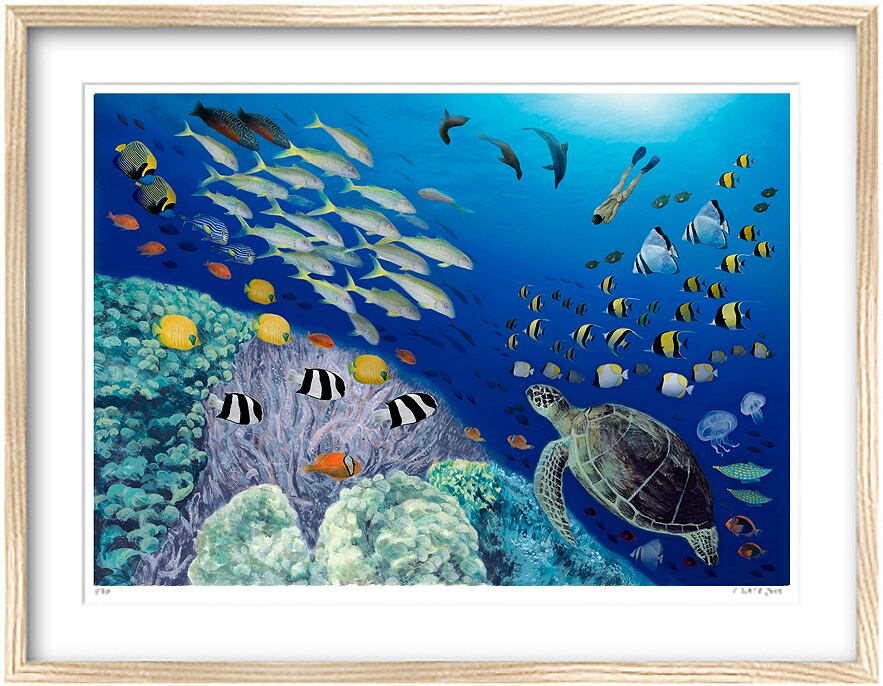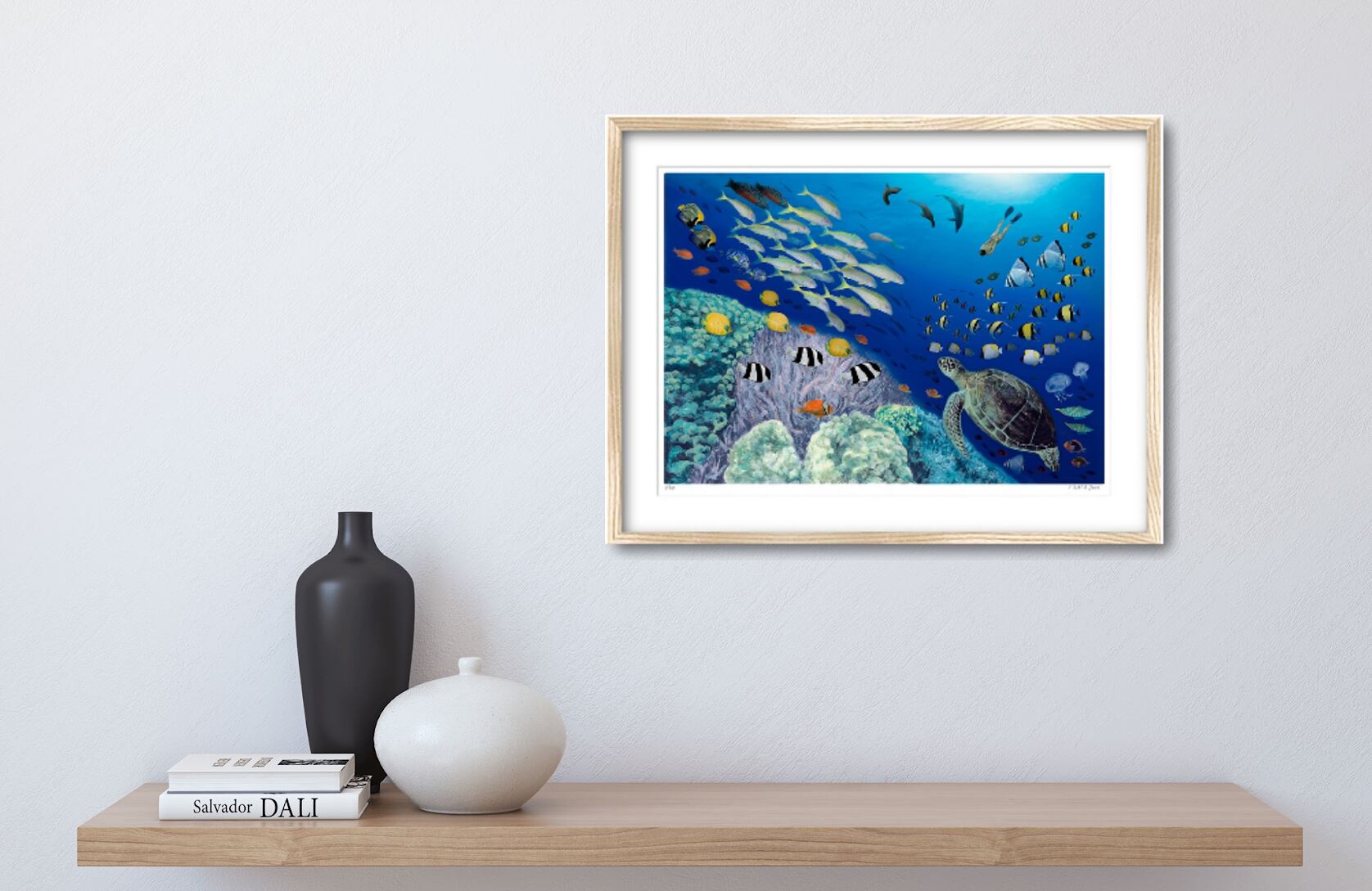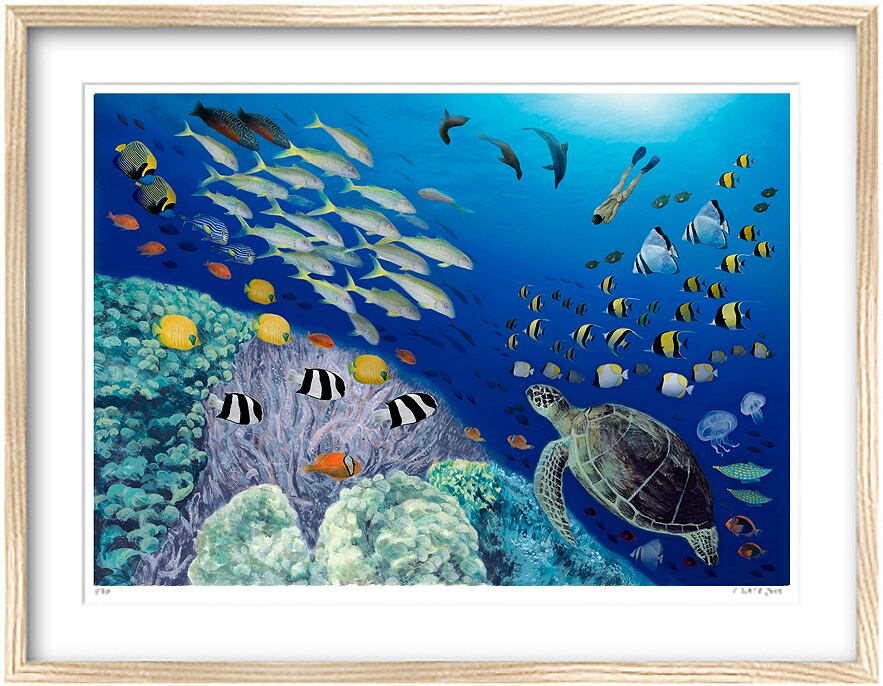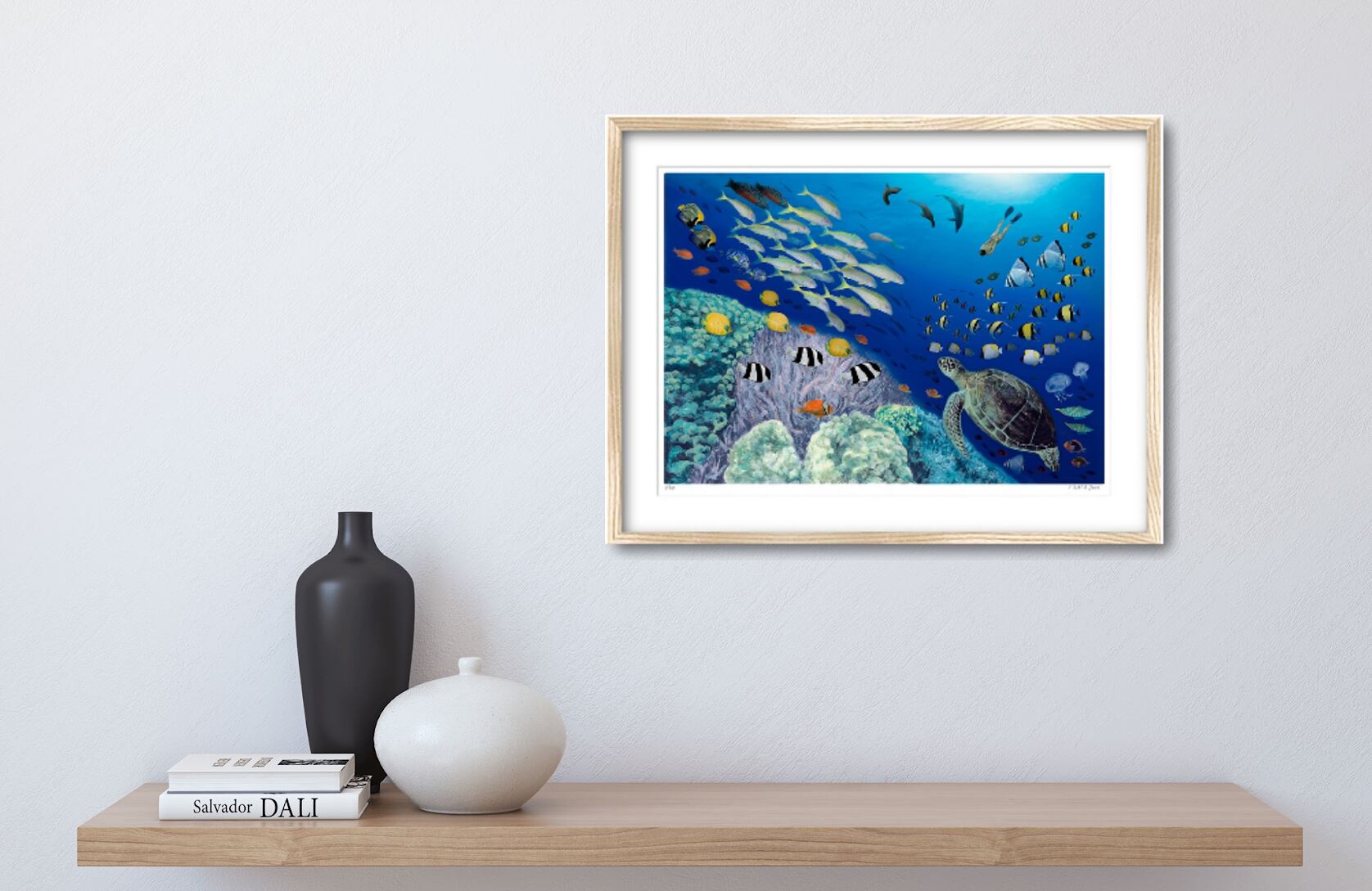 制作年:2005年
デジタルプリント(色鉛筆・アクリル絵の具・CG/紙)
本体サイズ:29.1cm x 41.2cm
額サイズ:40.2cm × 51.8cm
エディション:2/50 サイン有り
※受注制作品のため、発送まで5〜7日頂きます。

Production year: 2005
Digital print (colored pencil, acrylic paint, CG / paper)
Image size: 29.1cm x 41.2cm
Framed: 40.2cm × 51.8cm
Edition: 2/50 Signed
* The production is after/to order and the shipping takes 5-7 days.
*Tax included.
*Additional shipping charges may apply, See detail..

About shipping fees
The shipping fee for this item varies by the shipping method.
*Japan domestic shipping fees for purchases over ¥50,000 will be free.
素晴らしい西表島の海。
西表島の海でシュノーケリングをしたことがあります。東京では考えられない程美しいエメラルドの海に、かぞえきれないほどの鮮やかな魚や珊瑚たちを目の当たりにした時のあの驚きは、未だに忘れられません。 独特の色や形を持った海の生物たちは皆、好き勝手に生きているようでも、うまく調和しているのです。海中もまた激しい生存競争が繰り広げられていますが、とてもいきいきとして楽しそうな世界でした。