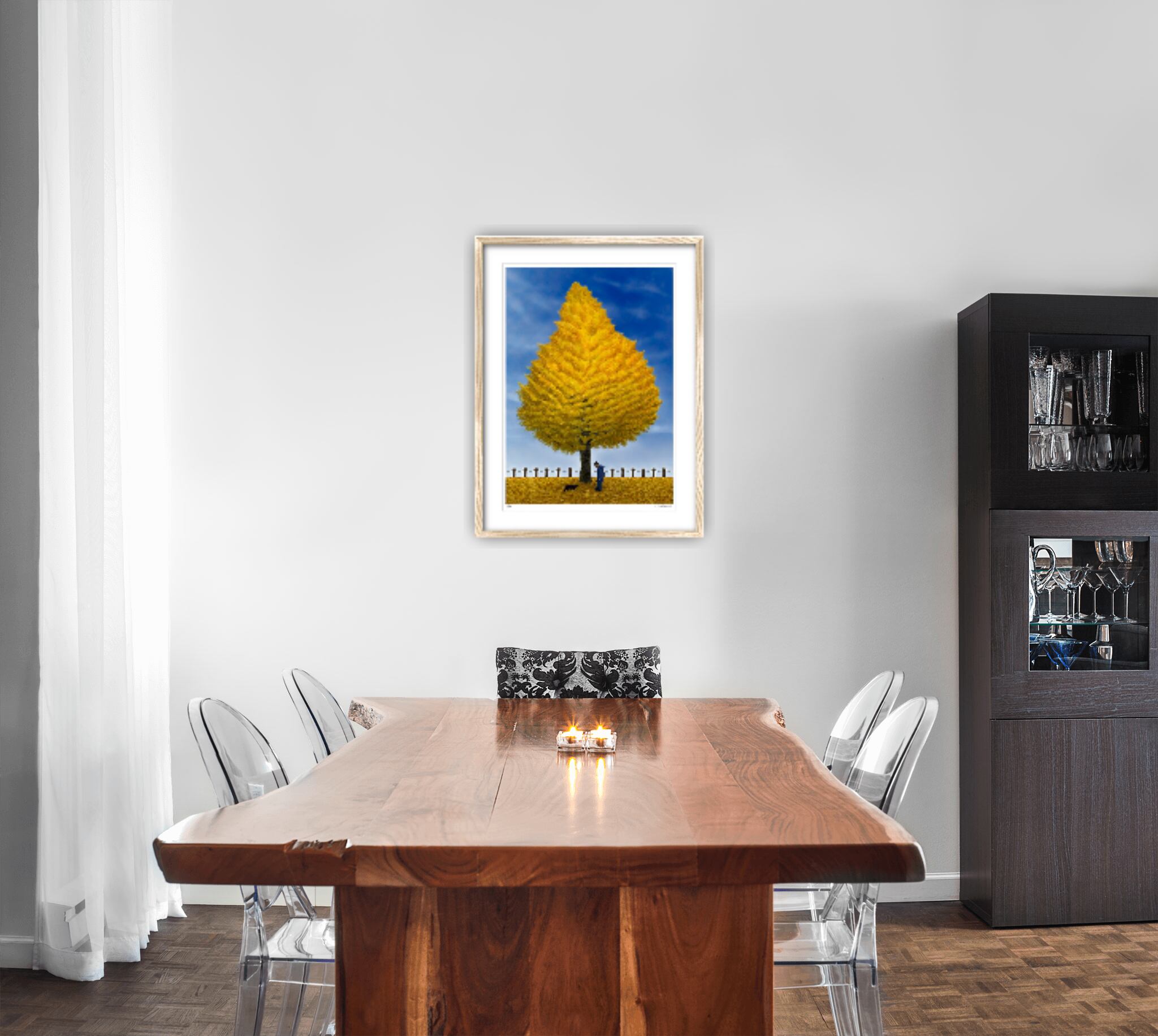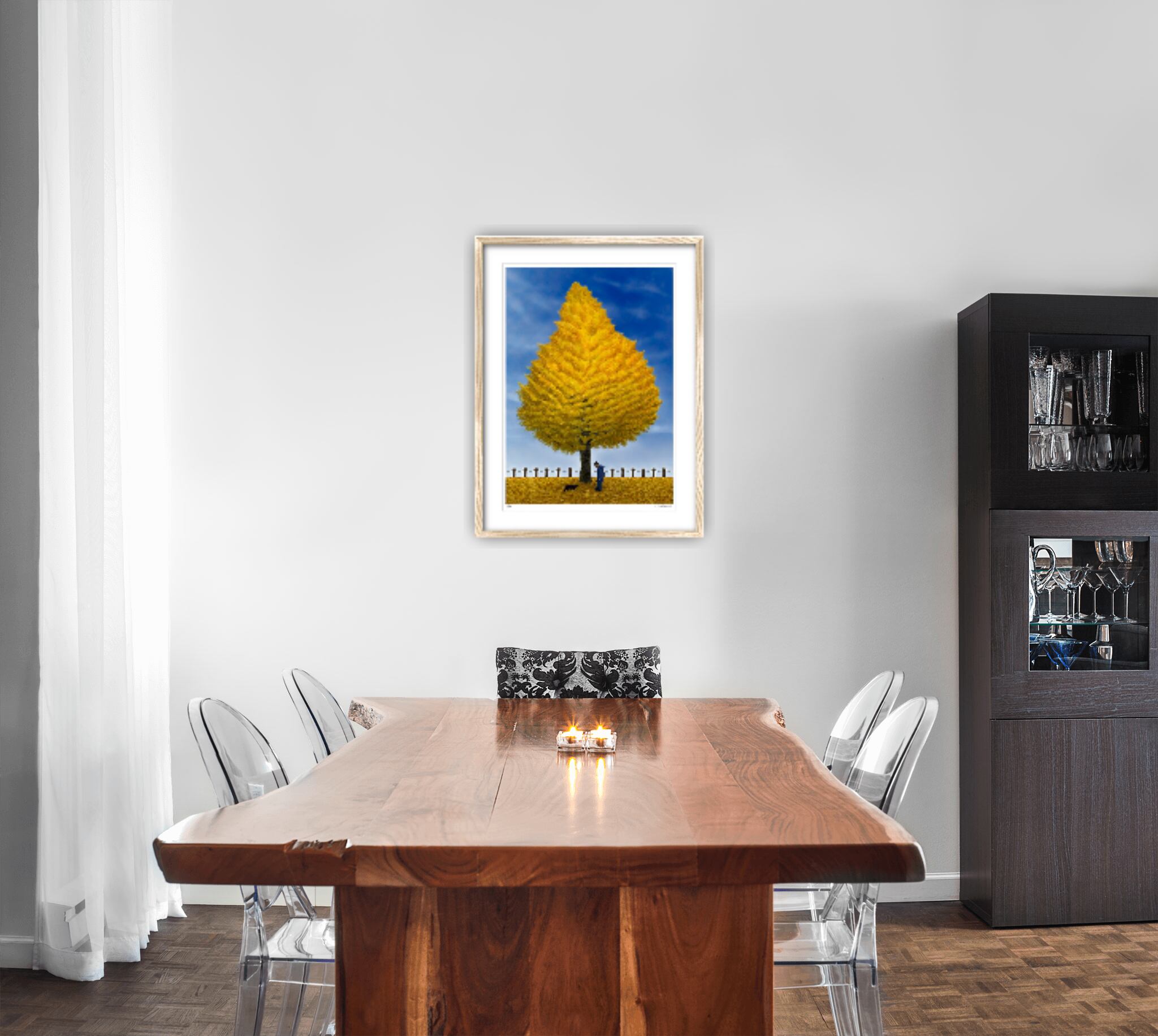 制作年:2009年
デジタルプリント(色鉛筆・アクリル絵の具・CG/紙)
本体サイズ:29cmx 41.3cm
額サイズ:39.6cm × 52.4cm
エディション:2/50 サイン有り
※受注制作品のため、発送まで5〜7日頂きます。

Production year: 2009
Digital print (colored pencil, acrylic paint, CG / paper)
Image size: 29cmx 41.3cm
Framed: 52.4cm×52.4cm
Edition: 2/50 Signed
* The production is after/to order and the shipping takes 5-7 days.
*Tax included.
*Additional shipping charges may apply, See detail..

About shipping fees
The shipping fee for this item varies by the shipping method.
*Japan domestic shipping fees for purchases over ¥50,000 will be free.
子供の頃に見たイチョウの木。
4、5歳の頃、肌寒い晩秋の朝でした。「遊んでくる」といって、私は一人で家を出ました。毛糸の手袋の上から息を吐きかけながら、雨上がりのぬかるんだ道をとぼとぼ歩いて、見上げると、大きなイチョウの木が立っていました。 私はその雄々しさに見入りました。巨大な青い盾に向かう矛先のような、イチョウのくっきりとした黄色。険しい冒険に挑む勇者のようにさわやかで、誇らしい鮮やかさでした。